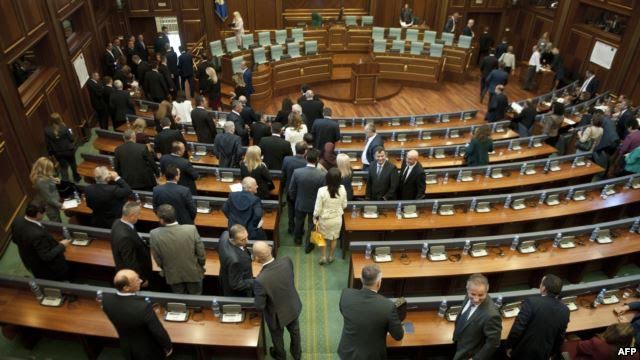 Representatives of the parties in power in Kosovo have turned down the constant requests made by opposition parties for the holding of fresh parliamentary elections. Xhavit Haliti, deputy speaker of parliament from the ranks of the Democratic Party of Kosovo, says that Kosovo doesn't need early elections, because they are not only expensive, but they wouldn't yield any results either.
"There are no disputes within the coalition. I think that there are small disagreements on small issues, but not on important or ideological issues", he said.
Meanwhile, Self Determination MP, Driton Caushi says that given the failures of the current government since 2015, early elections should already have been held.
According to Caushi, parties in power are hesitating to hold early elections, because they are ready to jeopardize the future of the country with the aim of "escaping justice".
"Elections are a matter of emergency, because we have seen that this coalition doesn't care about the general interest of the people and consolidation of the state. Every day that goes by harms the citizens of Kosovo".
According to analysts, a number of unresolved issues between the partners of the coalition and a "stronger" opposition, would make elections seem unavoidable. /balkaneu.com/