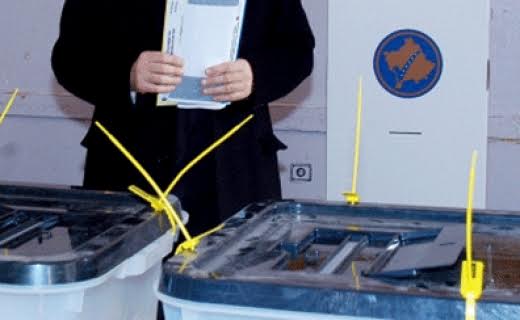 Pristina, 12 January 2016/Independent Balkan News Agency
By Elton Tota
Governing coalition parties in Kosovo rule out the possibility that the country may head to early elections, as a result of the pressure that the opposition is putting through street protests and by blocking parliamentary proceedings.
Prime Minister of Kosovo, Isa Mustafa, who is also the leader of the Democratic League of Kosovo, has issued a short declaration on Monday, by saying that the government that he leads and minorities will govern until the end of the constitutional term in office.
"The government will remain in office until 2018", Mustafa declared.
On the other hand, three opposition parties in Kosovo, Self Determination, Alliance for the Future of Kosovo and Incentive for Kosovo, insist on the resignation of the current government, believing that the elections may bring a political rotation.
Experts of political developments in Kosovo say that in the absence of dialogue between majority and opposition, the country has no other alternative besides early elections.
Analyst Shkelzen Dakaj told IBNA that the European integration agenda and the delivery of international agreements cannot be achieved without unity and full consensus between opposition and majority.
"Kosovo has assumed international obligations by signing international agreements that enable the creation of the Special Tribunal, the Association of Serb Communes and border demarcation with Montenegro. The country is also facing many challenges in the path of European integration. These processes cannot be finalized without proper dialogue between all political parties in the country".
According to him, the only alternative for the political class in Kosovo rests on elections or comprehensive dialogue between all parliamentary parties.
Analyst Vilhard Shala told IBNA that the early elections or the creation of a technical government would solve the political crisis in Kosovo.
"The government has lost its legitimacy because it has signed an agreement that threatens the sovereignty of Kosovo. Meanwhile, as a result, the opposition is refusing to hold dialogue with a corrupt government which is causing great damages to the country. Under these circumstances, the overcoming of the crisis can only be made through fresh parliamentary elections or the creation of a technical government to take the country out of this crisis."
Analyst Dugagjin Gorani told IBNA that the elections are one option for the solution of the political crisis.
He says that the agreements on the Special Tribunal, Association of Serb Communes and demarcation cannot be defended through violence and aggression.
"Such agreements cannot be defended by insisting on not changing the government. This would be a colonialist approach. Based on this logic, Kosovo should not change its government for the next 50 years. On the contrary, a way must be found for international governments to be respected and governments to change. This is how contemporary democracy works. In such situation, societies hold elections to establish the legitimacy of the government. This must not be considered a threat, but a necessity of the moment", he said. /ibna/