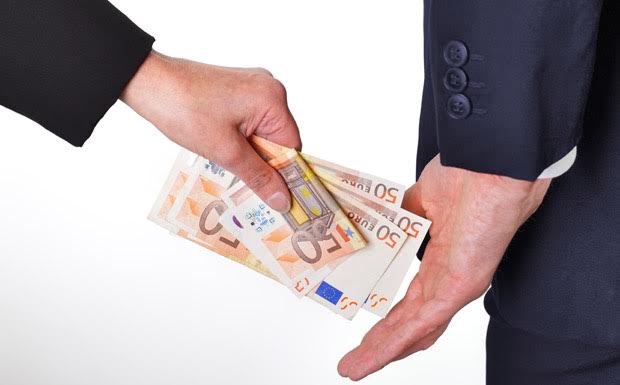 Pristina, 28 September 2015/Independent Balkan News Agency
By Elton Tota
Kosovo continues to face wide spread corruption, which is damaging the development of the country in all aspects.
The EU progress report on Kosovo and reports from other international organizations, consider this as the main problem for the development of the country.
State leaders say that they have put on extra efforts in fighting corruption, but analysts claim the opposite.
President of Kosovo, Atifete Jahjaga, who leads the National Committee against Corruption, says that corruption cases must be fought with zero compromise.
"Delays in the handling of corruption cases are making people lose faith in our institutions. Citizens of Kosovo are the main ally in the fight against corruption. Blow whistlers must be encouraged and they must be protected by institutions, in order for them to continue and report on institutions and the media", Jahjaga says.
Meanwhile, according to Kosovo's PM, Isa Mustafa, the country has not yet built the necessary legal and moral system to fight corruption.
He says that corruption is present in all central and local government institutions, it's present in education, healthcare and other domains too.
Meanwhile, US ambassador to Kosovo, Greg Delawie, says that there's a lot of work to be done by Kosovo's institutions in order to fight corruption.
"I have revealed my priorities since my arrival here. I have said that I will work with the government and citizens of Kosovo to strengthen the rule of law, in order to improve regional security and promote economic growth. Progress in all these domains is vital for Kosovo, in order for the country to fight its place as member of all Euro Atlantic institutions and groups", he said.
Meanwhile, analysts criticize the way how senior officials in the country are handling this phenomenon.
Analyst Shkelzen Dakaj told IBNA that in spite of the declarations in favor of the fight against corruption, no results have been registered.
"Reality is not in line with the promises that have been made. During this period, instead of strengthening, institutions have weakened", Dakaj says.
Dakaj criticizes institutions of intervening in the justice system.
"There's a big influence of politics on independent institutions and on the judicial system. All reports have shown that fight against corruption has deteriorated in Kosovo", he says.
Meanwhile, analyst Vilhard Shala told IBNA that unless corruption cases are reported to competent authorities, corruption will long be present in Kosovo.
He underlines that the most sensitive sector for the moment, as far as corruption is concerned, is economy, as the state is the one to control the flow of cash for the private sector. /ibna/