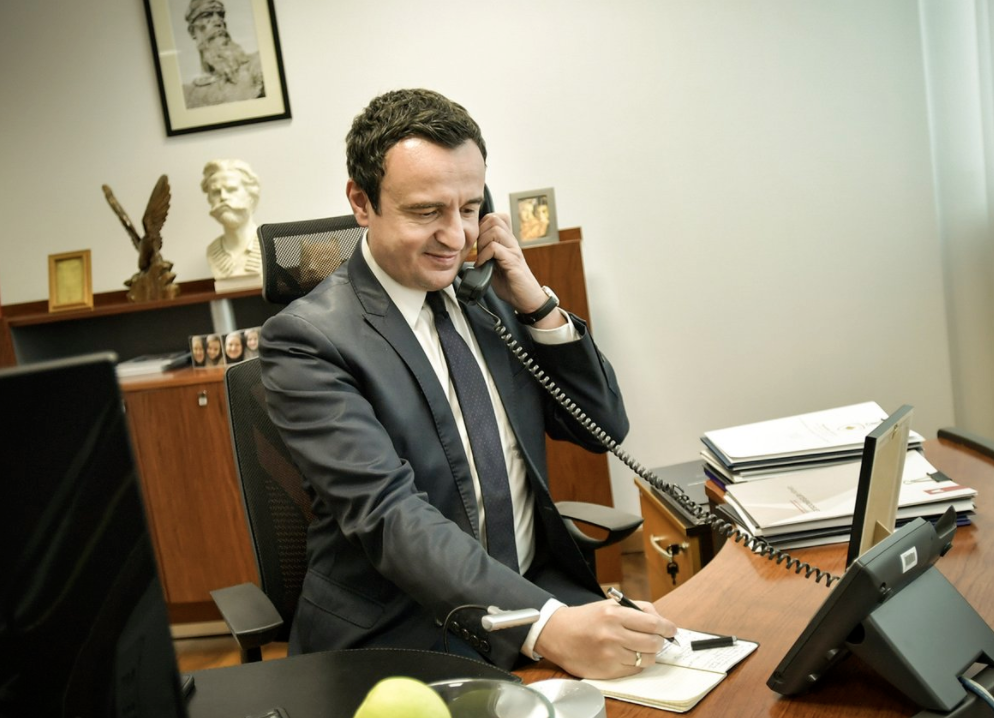 Kosovo Prime Minister Albin Kurti spoke by telephone with US Secretary of State Antony Blinken about Kosovo's assistance in protecting Afghans evacuated from Afghanistan since the Taliban invaded the country.
"Kosovo has the honor of providing a safe environment for Afghan citizens on the move. "Our alliance with the United States is unshakable and our friendship is growing stronger," Kurti wrote in a Twitter post.
Pleasure to speak w/ Sec. @ABlinken today. He expressed @POTUS's appreciation for our support & coop. Kosova is honored to offer a safe & secure environment for Afghan citizens during their transition. Our alliance w/ the US is unwavering, & our friendship is growing stronger. pic.twitter.com/l6WQa29fYd

— Albin Kurti (@albinkurti) September 6, 2021
He added that Secretary Blinken expressed gratitude to Kosovo on behalf of US President Joe Biden for co-operation and assistance.
Contacts between the leaders of the state of Kosovo and the United States have intensified since groups of Afghans evacuated from Afghanistan began arriving in Kosovo.
On September 2, Kosovo President Vjosa Osmani also had a telephone conversation with US Vice President Kamala Harris, who expressed US gratitude for Kosovo's assistance in the evacuation efforts from Afghanistan.
On August 16, Kosovo approved a U.S. request to protect a number of Afghans who collaborated with foreign forces during the war in Afghanistan and who feel insecure under Taliban rule, who took control of Afghanistan after the withdrawal of US troops. .
Interior Minister Xhelal Sveçla announced that 683 Afghan citizens have been temporarily housed in Kosovo./ibna