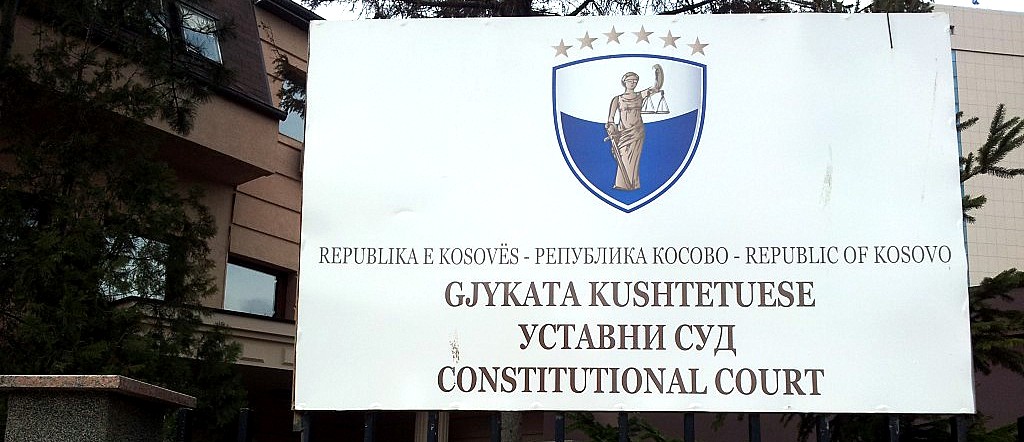 The Constitutional Court of Kosovo accused the President of the country and the caretaker Prime Minister of interfering in its work, reacting to the complaints expressed by Hashim Thaci and Albin Kurti.
In a statement, the Constitutional Court said that President Thaci and Prime Minister Kurti were "trying to influence and prejudge" the decisions of the Constitutional Court, with regard to its decision on the President's decree on the formation of a new government. "The Constitutional Court strongly condemns the interference in the independent work of the institution, as well as the efforts of political and institutional actors to involve the Constitutional Court in daily political discussions", the Court says in a statement.
The reaction comes after President Thaci and caretaker Prime Minister Kurti have exchanged accusations that they are attempting to influence the court's decision. The Vetevendosje movement, led by Kurti, has asked the Constitutional Court to interpret whether the president's decree that gives permission to Adlullah Hoti of the Democratic League of Kosovo (LDK) to form a new government is in accordance with the Constitution. The Vetevendosje states that Thaci's move is unconstitutional.
Thaci has decided to form a new government after the motion of censure against the Kurti government was passed by parliament on March 25, 2020, after just 50 days in power. However, the Vetevendosje movement challenged the decree in the Constitutional Court, which imposed interim measures until May 29, when the final decision is expected./ibna