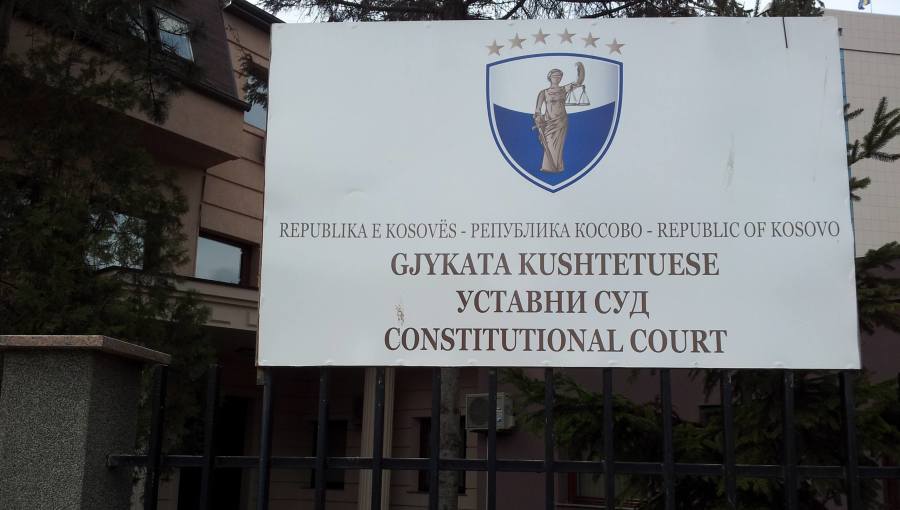 The Constitutional Court of Kosovo rejected as inadmissible the Government's decision to impose a curfew due to the coronavirus epidemic.
The Constitutional Court responded to Kosovo President Hashim Thaci, who challenged the government's decision taken on March 23, 2020 to impose a restriction of movement upon the citizens in order to contain the further spread of coronavirus.
Hashim Thaci had argued that the ruling of the Kurti Government was unconstitutional and therefore had proceeded to appeal before the Constitutional Court for interpretation.
The Court ruled that the Government's decision dated 23 March 2020 did not comply with Article 55 [Restrictions on Fundamental Rights and Freedoms] of the Constitution. The Court explained that the Government could restrict no fundamental rights through decisions. Restrictions on the fundamental rights of citizens can only be realized with the approval of Parliament via a special law. According to the Constitutional Court, the deadline for the decision to be quashed is April 13.
The issue of managing the coronavirus epidemic has resulted in the collapse of the Kurti government following the voting of a motion of censure filed by the partner of the LDK coalition government.
Albin Kurti had dismissed Internal Affairs Minister Agim Veliu, a senior member of the LDK, on ​​charges of discussing with President Hashim Thaci and agreeing to declare a state of emergency in Kosovo, initiated by Thaci. Kurti did not support the President's proposal, noting that the country did not need an emergency, as the Government was well prepared to contain the coronavirus crisis. The possibility of declaring an emergency would equip President Thaci with additional powers to deal with the situation, which Albin Kurti apparently did not want. /ibna