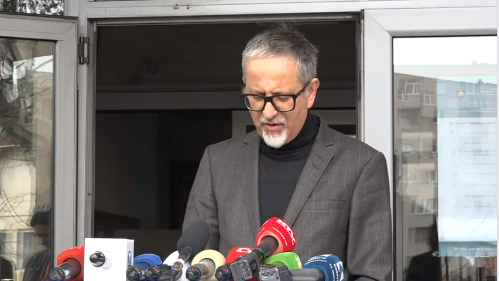 Kosovo has been declared in a state of emergency on Sunday, as the number of confirmed cases of COVID-19 increased to 13. The government approved a request by Health Minister Arben Vitia.
The Kosovo government has decided to close the borders, schools and suspended all public, sports and artistic activities aimed at preventing further spread of the coronavirus.
Eight new cases were confirmed, four on Sunday and four on Monday morning, according to Health Minister Arben Vitia.
The new outbreaks are contacts of previously confirmed cases.
In a message, Kosovo's Health Minister Arben Vitia called on citizens to become aware of the situation, pointing out that their help is needed. In addition, he urged that distances between the citizens be respected and to reduce their exits only in cases of emergency. "Follow the recommendations of the Ministry of Health and the National Institute of Public Health", Vitia urged./ibna