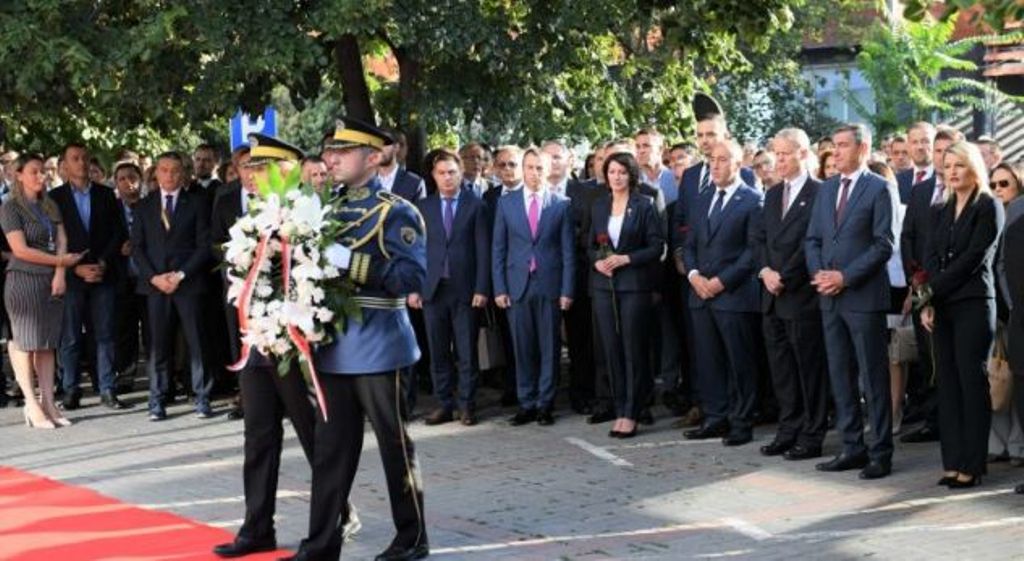 Under the auspices of the Kosovar government, homage was paid to commemorate the victims of the terrorist attacks perpetrated on the 11th of September 2001 in the US.
A banner was placed in front of the government building with the writing "We remember" on it along with two candles symbolizing the twin towers.
On the occasion of this day, PM Ramush Haradinaj said that institutions of Kosovo offer their unconditional support to the US in the fight against terrorism.
"On the 17th anniversary of the terrorist attacks on the US, the government of Kosovo remembers all the victims who lost their lives", Haradinaj said.
PM Haradinaj said that friendship between Kosovo and the US will be eternal, while bilateral cooperation will continue to deepen.
On September 11th, 2001, 19 radical Islamic kidnappers carried out a terrorist attack on the twin towers in New York. More than three thousand people lost their lives when the kidnappers crashed the planes that they had gotten hold of on the twin towers in New York, Pentagon building in Washington and a field in the state of Pennsylvania. Among the victims there were also three Albanian-American nationals and citizens 70 different countries of the world. /ibna/