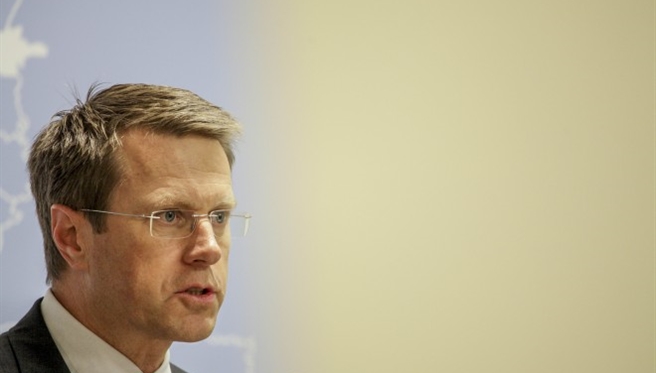 Pristina, 8 June 2015/Independent Balkan News Agency
By Elton Tota
The head of the EU Office to Kosovo, Samuel Zbogar says that Kosovo is in the right path of European integration.
He says that this country is in the right path of European integration and that it will not be hindered by the five European countries which have not yet recognized it.
"It's true that EU member countries have not a unified stance on the status of Kosovo. However, all of them agree on its European path and Kosovo has a European perspective, the same as the region. The best example is the latest adoption of the Stabilization and Association Agreement by the European Commission. Although five member countries do not recognize Kosovo, all of the EU countries have backed the continuation of the SAA process with Kosovo", Zbogar said.
According to him, Kosovo has a clear European future and SAA will cement its position in the EU's policies on Western Balkan.
But, Zbogar says that authorities must deliver the necessary reforms in order for Kosovo to become part of the European family.
"What I know is that it's important for Kosovo to fulfill many conditions, not for our sake, but for its sake. Initially, it must focus on economic reforms, but also the rule of law and fight against corruption", Zbogar added. /ibna/