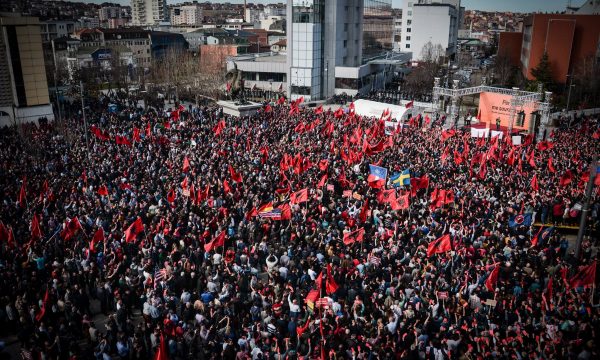 A series of demonstrations and mobilizations are planned by citizens through social networks on the recent political developments in Kosovo.
The Replica group of activists called on all citizens of Kosovo to protest tonight at 20:00, making noise with various utensils, calling for new parliamentary elections after the end of the COVID-19 pandemic.
Meanwhile, on May 4, starting at 14:00 (local time), there will be an invitation to participate in the demonstrations for the elections. The invitation states that after the end of the law on restricting travel to prevent COVID-19, on Monday, May 4, "everyone should come out to the event to protect the Republic of Kosovo".
"We want elections and we do not allow the theft of power. We want a legitimate government elected by the people of Kosovo. Don't ignore the will of the people. It's for good! We are tired. Let's do our best to oppose this theft of power", the statement said.
The following day, May 5, there is a call on social media for a peaceful protest at 14:00 in Skanderberg Square. The last two protests have been backed by Vetëvendosje activists, despite the fact that the current Prime Minister, Albin Kurti, has said he will not hold demonstrations.
In addition, Albin Kurti met Thursday with ambassadors of QUINT countries and the head of the European Union Office in Kosovo, stating that President Thaci's latest actions are beyond his constitutional mandate and are against the democratic order.
Concluding, Albin Kurti noted that the result of these efforts to form a new government, rejecting snap elections, has greatly angered citizens./ibna