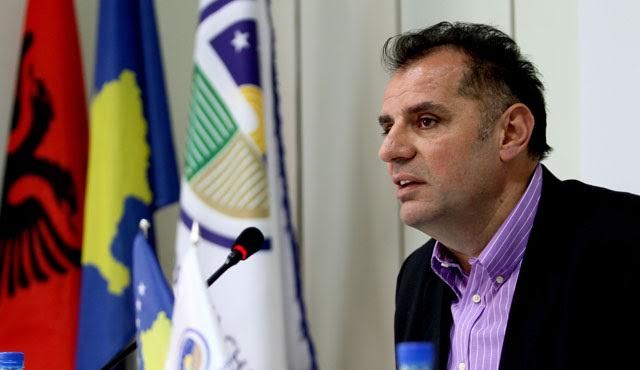 Pristina, 24 August 2015/Independent Balkan News Agency
By Elton Tota
The head of the Kosovo Chamber of Commerce, Safert Gerxhaliu has encouraged Serb businesses to come and invest in Kosovo.
"Large Serb companies, which export millions of Euros worth of products in Kosovo, must start and think about investments and the growth of production capacities in this country with the scope of creating new jobs for the minorities", he says.
According to him, it's important to invest in infrastructural projects which facilitate the movement of goods and services.
Milan Kovacevic, an economist from Belgrade, says that Gerxhaliu's invitation is a good thing for the economies of both countries.
"This invite is a good thing. It's a shame that up until today, investments in Kosovo were blocked due to reasons relating to mentality", Kovacevic says.
Kovacevic agrees that economic relations between the two countries must improve.
However, he warns that "everything must be done with caution and moderation", because the tense relations between the two ethnic groups in Kosovo, Serbs and Albanians, remain an obstacle.
"Investors must not mix up economic ideas with political ideas. They must plan investments. What's more, before investing in new projects, they must start and invest in companies which are now part of the market of Kosovo", Kovacevic says.
In May of this year, Serbia's PM, Aleksandar Vucic, also called on Serb entrepreneurs to invest in Kosovo.
But one of the obstacles for Serb investments in Kosovo relates to Self Determination, which encourages consumers in Kosovo to boycott all goods made in Serbia.
This party accuses Belgrade of intervening in Kosovo's internal affairs and of controlling Serb parties in Kosovo.
A while ago, more than 70 companies from Serbia and Kosovo met in Gracanica in a meeting organized by the two chambers of commerce.
Marko Cadez, head of the Serb Chamber of Commerce, said in that meeting that business people want to build bridges of cooperation.
Trade between the two countries is not balanced. Serbia has bought 4 million euros worth of goods from Kosovo, while Kosovo has bought 86 million euros worth of goods from Serbia. /ibna/