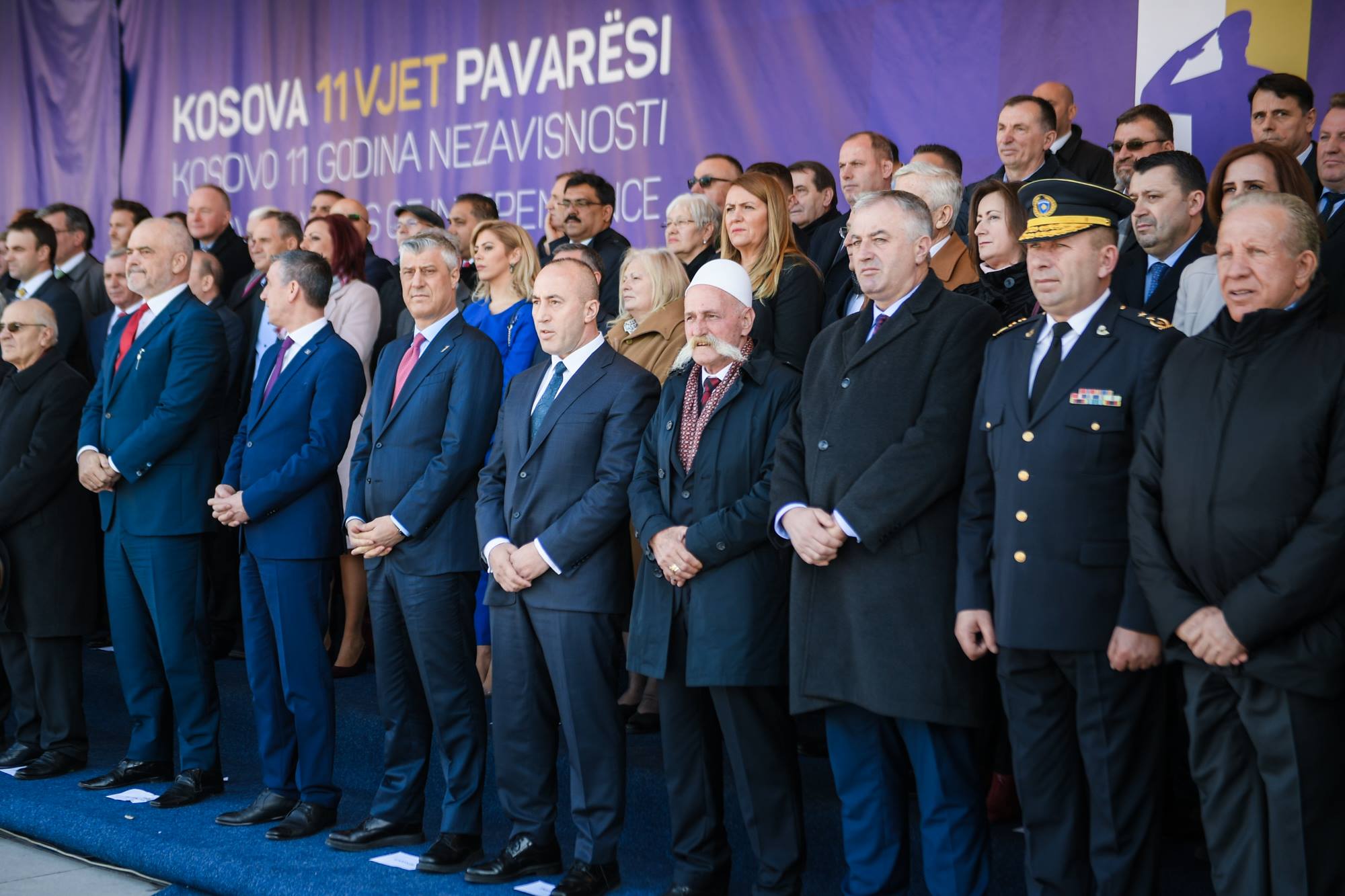 Kosovo marked its 11th  anniversary of independence on Sunday. Although this was considered to be a festive day, the governing coalition seemed divided regarding dialogue which aims at mending ties with Serbia.
In a speech delivered in front of MPs, parliamentary speaker Kadri Veseli didn't rule out the possibility that Prime Minister Haradinaj's government could be toppled.
Veseli said that the government may be toppled not because of the tariffs imposed on Serbian imports, but because partnership with the US is at risk.
"As far as the government's mandate is concerned, I'd like to assure everyone that relations with Serbia will not determine the stability and the fate of our institutions. The government of Kosovo will not fall as a result of the tax imposed on Serbia. This government may only fall if the interests of the citizens of Kosovo are threatened", Mr. Veseli said.
Kosovo's PM, Ramush Haradinaj said that the country is ready to enter an agreement with Serbia, but without affecting the country's borders.
"We're interested on reaching a legally binding agreement with Serbia and we're also interested on seeing Kosovo part of NATO and the European Union", PM Haradinaj said.
Kosovo declared its independence on 17 February 2008, nine years after NATO's military intervention in the country which put an end to a two year bloody conflict that led to the killing of over ten thousand people and tens of others who went missing.
The independence of Kosovo has been recognized by more than 110 countries of the world, but not by Serbia, which has been involved in a process of dialogue with Kosovo which aims at mending ties.
However, this process remains at a standstill due to Serbia's refusal to continue talks without the lifting of the taxes imposed on its imports to Kosovo three months ago by authorities in Pristina. /ibna/