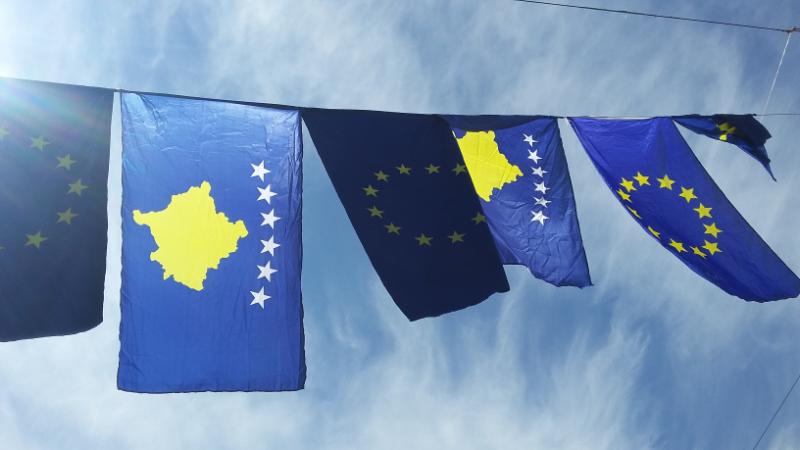 Despite a lack of clear perspective with regards to its integration in the European family, Kosovo is the only country in the region and Europe which celebrates 9th of May. This day is even a bank holiday.
Although citizens of Kosovo are the most isolated people in the region, for them, Europe continues to represent freedom, democracy, humanism, cultural and political values.
Deputy head of the EU office in Pristina, Riccardo Serri says that Europe Day takes special importance this year with the European Parliament elections set to take place at the end of the month.
"We want to point out the importance of economic development and the assistance we would like to offer Kosovo. Economy will be the focus of our activities until June 20 and the campaign will be called 'Let's talk about the economy'", said the representative of the EU office in Kosovo.
Experts of political affairs say that Kosovo cannot mark any progress in its EU integration path just by celebrating. European Law professor, Llokman Murtezani says that institutions of Kosovo must do more because the desire to be part of the EU is not enough.
"Some EU member countries have not yet recognized the independence of Kosovo. We're the only country in the region which has not been granted visa liberalization. So what are we celebrating? Our failures? I don't think this is the time to celebrate. Instead, we should focus on our tasks", Murtezani says. /ibna/