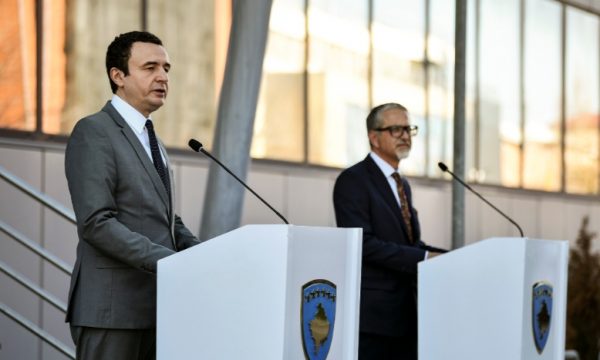 Kosovo's caretaker Prime Minister Albin Kurti reflected on the results of his caretaker government during the first 100 days in power.
"Despite the challenges faced by our new government, we have not and will not stop working for the benefit our citizens. Tomorrow will be the 102nd day, then 103, 104… Until the next election! Kurti posted on Twitter.
"We have taken timely measures to prevent the spread of coronavirus and today, thanks to timely intervention, the health workers, the Police and our citizens, we have fewer deaths, fewer active cases and Kosovo is a success story in the way it managed COVID-19", Kurti continued.
Presenting the achievements of his government, Kurti said that "200 decisions have been made aimed at preventing the disintegration of the state, fighting corruption and stopping economic losses". Among the achievements listed he also mentioned the commencement of judicial control and the first steps to prevent the spread of coronavirus.
On 25 March 2020, Kurti's government voted against a vote of confidence by the LDK, his former ally in the ruling coalition, over disagreements on the management of the COVID-19 crisis and duties on Serbian goods.
Albin Kurti will give a press conference in a while, alongside Minister of Health Arben Vitia. /ibna