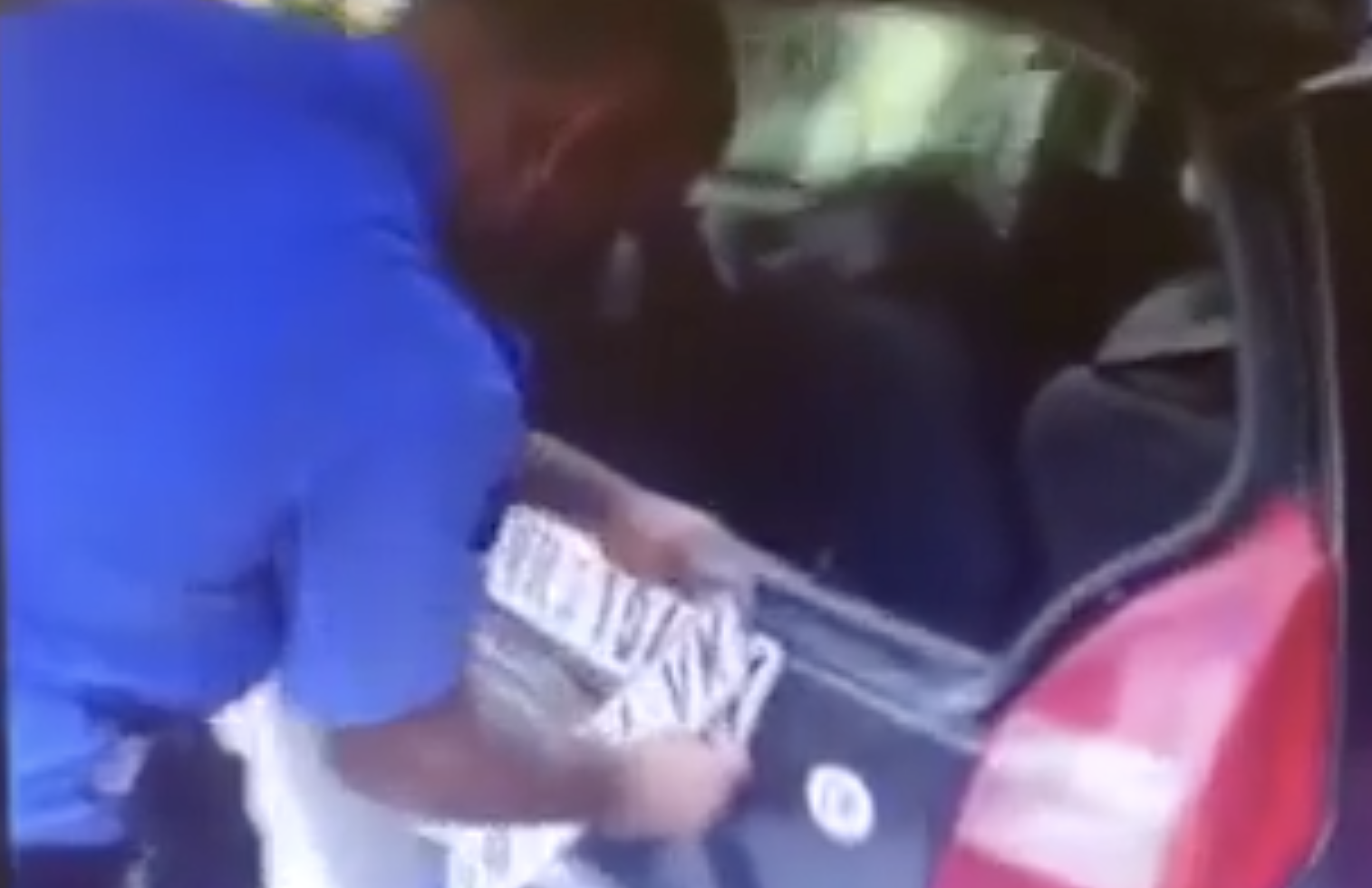 Today, the Kosovo government decided that no cars with Serbian license plates will be allowed to circulate in Kosovo. Upon entering Kosovo, car owners must place temporary Kosovo plates, just as is required of citizens with Kosovo plates when entering Serbian territory.
The decision on license plates for vehicles entering Kosovo from Serbia, signed by Interior Minister Xhelal Sveçla, obliges the placement of plates in visible places and a fee of 5 euros must be paid for their use. Their validity is for 60 days.
Dozens of Kosovo Police armoured vehicles were seen monitoring the border crossing in Jarinje. The Kosovo Police did not allow vehicles with Serbian plates to enter the country, as Serbia has for several years been forcing Kosovo citizens to put temporary plates on their vehicles in order to enter the country.
Kosovo Prime Minister Albin Kurti from the National Assembly said that today's actions are not against Serbian citizens, urging them to move freely without fear and concern.
Kurti's opponents saw this as a "show" and a campaign tool.
LDK's Arben Gashi said that Kurti's "show" is no different from those of former Prime Minister Thaçi. The EU side called for an end to tensions.
Serbs did not agree with the implementation of reciprocity, so they blocked the road with a protest rally. The protesters were joined by the Minister of Communities and Returns in the Kosovo government, Goran Rakic.
One of the police members addressed the Serbian protesters in Albanian, telling them that "No one is stopping the protest, but the road must be opened".
Rakic, who is a minister in the Kurti government, surrounded by Serb protesters, said it was a reaction, not an action, to today's decision by the Kosovo government to not allow any car leaving Serbia to cross the border without being equipped with signs of the provisional republic of Kosovo.
"September 15, 2021 was the deadline by which the agreement reached in Brussels was finally to be closed and the circulation of vehicles with any of the plates other than RKS was to be stopped. As of 15 September 2021, the Republic of Kosovo stopped issuing KS plates, because as of this date these plates are no longer valid. Five days after the expiration of the deadline provided for by the Agreement on Free Movement, the Ministry of Interior today took the necessary actions to confiscate all illegal plates within the Republic of Kosovo, as well as at all border crossing points. Regardless of the nationality of the owners of cars with invalid plates, they are confiscated. At all border crossing points, vehicles bearing Serbian plates entering the territory of the Republic of Kosovo shall be provided with temporary registration plates. A technical agreement between Kosovo and Serbia was reached in 2011, which was finalised in Brussels in 2016. Since then, Kosovo has implemented all obligations, including also the procedure for facilitating vehicle registration. The administrative infrastructure for issuing the necessary documents for vehicle registration has been completed," Kurti told the Kosovo Assembly.
He urged Serbian citizens to continue the pace of life, adding that such reciprocity is not aimed at causing destabilisation.
"The actions taken today by the competent institutions to implement this agreement on free movement are not directed against Serbian citizens. They are in no way intended to impede the movement of Serbian citizens or to cause destabilisation. As yesterday, today and tomorrow, Serbian citizens will move freely, safe and protected by law. I expect from all citizens that today nothing illegal is happening, today the implementation of an agreement that Serbia agreed to with the help of the EU begins. Free movement is a human and political right, but also a European value. I ask Serbian citizens to continue the pace without any worry and fear … Equality for us is a value that we put into practice," Kurti further said.
Today, EU foreign policy and security spokesman Peter Stano told a press conference that tensions must be stopped on both sides and that dialogue should be used to resolve such disputes.
"We are closely monitoring the situation and I want to stress that freedom of movement is a basic requirement of the EU and we expect Kosovo and Serbia to promote it. We call on both parties to refrain and reduce tensions. "Immediately and without delay," Stano said.
Stano said Kosovo and Serbia should use dialogue as the only platform to resolve all outstanding issues that these two countries may have, including freedom of movement./ibna