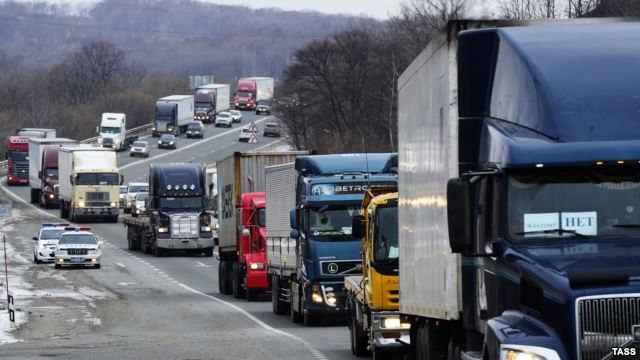 Pristina, 29 January 2016/Independent Balkan News Agency
By Elton Tota
Kosovo businesses feel threatened by the liberalization of trade between the European Union and Kosovo, through the Stabilization and Association Agreement.
The agreement in question will enable the free movement of goods and services and the lifting of customs fees for a large number of products.
The head of the Kosovo Business Alliance, Agim Shahini says that authorities in Kosovo have been obliged to find gaps within this agreement, in order to protect domestic products.
"In this aspect, domestic producers will face a harsh competition, because more than 2 thousand products which will be imported from the EU, will be relieved  from customs charges and this will also include products which are also produced in Kosovo", Shahini says.
Shahini criticizes the authorities of Kosovo, which, like he says, has submitted to the demands of the European Union in order for the products of its countries to be relieved without any conditions and no protection has been demanded for domestic products.
"State institutions have not been able to protect domestic producers. The European Union applies protective measures against Chinese, Turkish and Indian products, while our institutions have not found any mechanisms that would be in favor of our domestic producers", Shahini says.
Meanwhile, the lifting of customs charges coming from the EU will also have effects in the countries incomes.
According to calculations made by the Customs of Kosovo, the first year of the application of SAA will see a reduction of customs revenues by 24 million euros.
Last week, the European parliament approved the Stabilization and Association Agreement between Kosovo and the European Union.
The agreement is expected to come into effect once both the EU and Kosovo formally notify each other for the finalization of respective procedures, something which is expected to happen in April or May of this year.
SAA between the EU and Kosovo will gradually create a zone of free trade, where the movement of goods, services and capital are mutually guaranteed.
Based on this document, several products will be immediately liberalized, while the list of products which are considered as protected will be liberalized in a period of 5 to 7 years.
Analysts demand from the government of Kosovo to draft a strategy for the economic development of the country, which will subsidize agricultural produces, forestry, minerals and other products which will impact the economic development of the country. /ibna/