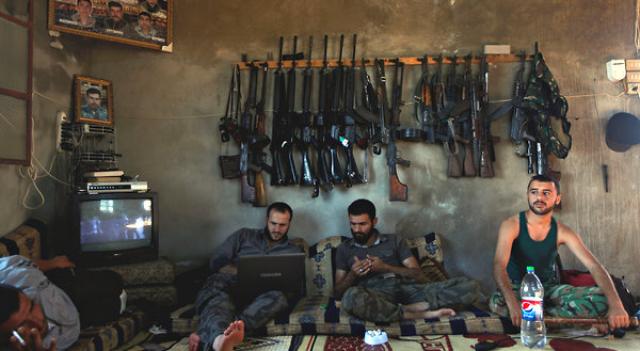 Pristina, April 14, 2015/Independent Balkan News Agency
By Elton Tota
Kosovo Center for Security Studies (KCSS) has issued a detailed report in relation to the causes and consequences of the involvement of the nationals of Kosovo in the conflicts in Middle East, namely in Syria and Iraq.
This is the first report of this kind which in a detailed way and based on empirical data, identifies the causes and consequences of the involvement of Kosovo nationals in Middle East conflicts.
"Comparing Kosovo with 21 other countries of Western Europe, including the USA, Russia and Turkey, the report finds that Kosovo and Bosnia have the highest number of fighters in Syria and Iraq. However, the ranking differs when a comparison is made between the number of fighters per resident and the Muslim population of these states, where as a result, the Muslim populations of countries such as Finland, Belgium, Denmark, etc, are the most affected from this phenomenon", reads the report.
In this ranking, Kosovo is listed 14th among 22 western countries in terms of the number of fighters per number of residents.
In terms of the external causes, the report finds "Tekfir" as a specific extremist ideology which embraces ISIS and a victim of which are some of Kosovo nationals who go to Syria to fight.
The report makes a different division to the one done so far and makes a clear difference of ideology between liberals and conservatives of Islam who  in turn differ from Tekfirs, who are a group that have deviated themselves from Muslims.
According to the report, the Tekfir ideology penetrated Kosovo in 2005 through several imams from Skopje, who had been victimized from this ideology during their studies in the ideological base of Tekfir in Egypt. This group, albeit not big, poses a threat for national security in Kosovo and a challenge for the constitutional order.
In terms of the internal causes in Kosovo, the report finds a number of factors to be influencing in order for this ideology to be embraced by a number of people in Kosovo, especially young people.
Weak state structures after the war, unstable policies, corruption, general destruction of social values, identity crisis, poor economy, poverty, an education system which has degraded and the isolation of the citizens of Kosovo have contributed for extremist groups to use them in favor of their ideological arguments.
The author of the report and the research team have been in direct contact with former extremists of Tekfir, 6 former fighters who have returned from Kosovo and the families and relatives of 12 other fighters. The author identifies several aspects and individual conditions that convince them to travel to Syria.
They include the individual characteristics of each of them, who are mainly young people and not very well educated and also their poor living conditions.
The report also points out the actions taken by the state institutions and society that lead to the strengthening of extremism and "Tekfir" circles. /ibna/