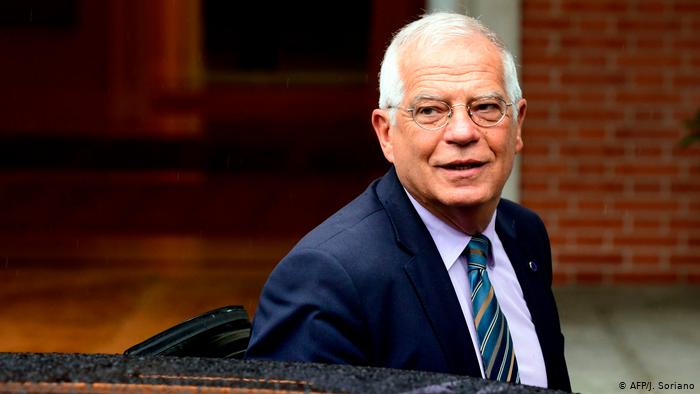 EU High Representative for Foreign Affairs and Security Policy Josep Borrell welcomed the decision by the Kosovo caretaker government to abolish 100% of customs duties on products from Serbia and Bosnia and Herzegovina.
Borrell noted that this was an important decision amid the crisis of the coronavirus epidemic. "Happy to see the decision on the full lifting of tariffs by Kosovo's caretaker government for goods coming from Serbia and Bosnia and Herzegovina. This is an important decision. Regional cooperation is key as is maintaining flow of goods, in particular in times of the COVID19 crisis", Borrell posted on Twitter.
Caretaker Prime Minister Kurti said on Tuesday that he would reduce 100% of duties on Serbian and BiH products and replace them with reciprocal measures. The decision came into force on 1 April and will remain in place until 15 June, when the Government will review its decision to implement the measures. He called on border police, Kosovo customs and other state agencies to carry out the decision. Interim Prime Minister Albin Kurti had reduced tariffs on raw materials from Serbia and BiH. Kurti said the customs duties on Bosnia and Herzegovina would be completely abolished without new measures being introduced. As for reciprocity measures with Serbia, he said they were in line with the CEFTA regional trade agreement and the European trade practices.
Kosovo imposed 100% customs duties on all imports from Serbia in November 2018 to counter Serbia's aggressive campaign against Kosovo's statehood. Kurti, who was elected Prime Minister on 3 February, suggested gradually replacing duties with reciprocal measure. However, the former ruling coalition partner of the LDK coalition demanded that Kurti completely abolish the duties at the demand of the United States. Despite increasing pressure from the US and EU, Kurti insisted on the gradual replacement of duties with reciprocity measures. His proposal clashed with the LDK coalition partner, who last week filed a motion of censure against the Kurti government resulting in dethroning his administration. /ibna