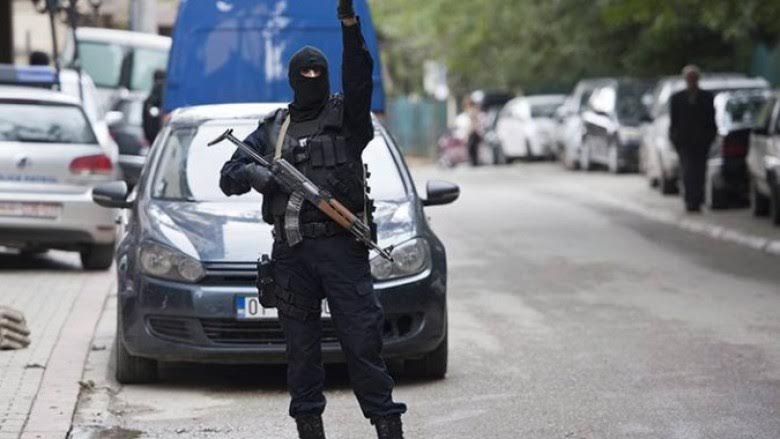 Ahead of the end of the year holidays, terrorist attacks in different countries of the world have made authorities in Kosovo more concerned.
Deputy Minister of Interior, Valdet Hoxha, says that in the New Year's Eve, when crowds will gather to celebrate, security mechanisms draft special operative plans to manage situations.
"Of course, this year is a little more specific due to global developments, mainly in the aspect of radicalism and due to the events that have recently occurred. This has been included in our action plan in coping with possible situations", deputy minister Hoxha says.
According to him, all eventual information which indicate a security threat, are handled seriously by mechanisms of security.
Spokesman of the Kosovo Police, Baki Kelani, says that measures of security in Kosovo have been boosted.
"Referring to the recent situation, Police of Kosovo has taken extra measures with the aim of offering more security for the citizens and prevent possible incidents in all of the country. Police are monitoring every movement of people who are on the police radar, although so far, there's no concrete information about any possible terrorist attack in the country", Kelani says.
Expert of security issues in the country, Burim Ramadani, says that security institutions must be clear about the level on which they should raise the level of alert.
"The end of the year holidays are often exploited by different terrorist organizations in the world. I believe that this has no direct connection with Kosovo, but I don't think that we should avoid making a true assessment of the level of security", professor Ramadani said.
He added that it is necessary for the citizens of Kosovo to be informed on the assessments made by security agencies.
In 2014, during the end of the year holidays, Kosovo police captured the Serb citizen, Slobodan Gavric who was carrying 12 kg of explosive substance in his vehicle. Gavric has been sentenced by the Court of Pristina with 13 years in prison on the count of terrorism. /balkaneu.com/