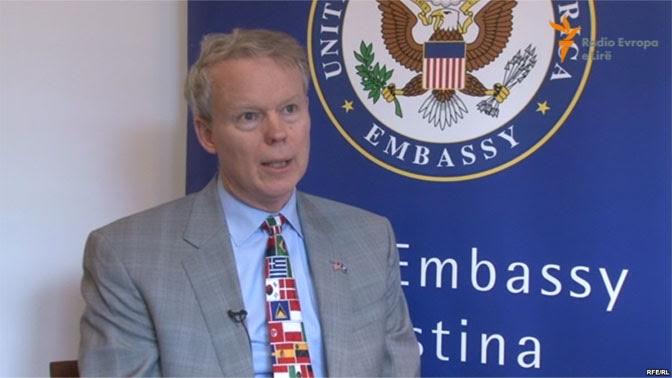 Representatives of the international community in Pristina demand from the government of Kosovo to boost efforts in the fight against corruption and organized crime.
The US ambassador to Pristina, Greg Delawie declared during a meeting hosted by Kosovo Democratic Institute that it is impossible to fight corruption under these circumstances.
"The government must make more efforts to fight these corruption affairs. Every person who is involved in corruption, must be punished. Corruption cannot be fought with corrupt officials", Delawie said.
Delawie also said that corruption is damaging investments and increasing poverty.
"We all know that corruption threatens the rule of law and fight against corruption and rule of law must be your priority", he added.
Meanwhile, the British ambassador to Kosovo, Ruairi O'Connel said that he's sorry that the number of low profile officials imprisoned for corruption is high, while the number of high profile officials is low.
"We all know that corruption damages the state of Kosovo. It is in the best interest of Great Britain to have a stronger Kosovo and a stronger judicial system is the only way to fight crime and corruption", declared the British ambassador in the meeting held on the fight against corruption. /balkaneu.com/