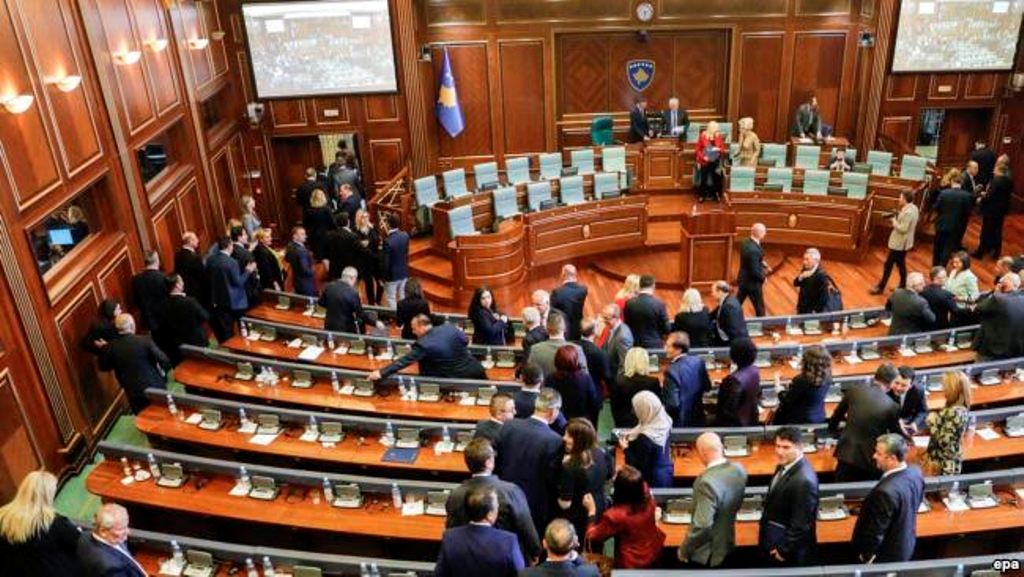 The June 11 snap elections could not produce a coalition or political party with a big majority. Therefore, post election coalitions are unavoidable if fresh elections are to be avoided.
The PAN coalition between the Democratic Party of Kosovo, Alliance for the Future of Kosovo and Incentive, with 34% of the ballots, could secure 39 to 40% of seats in Parliament. This is not enough for this coalition to form a government, although, based on the Constitution, minority communities must also be part of the government.
The formation of the government requires at least 61 votes in Parliament. So, even if PAN receives all 20 votes of the minority, it still could not form a government without entering a coalition with other Albanian parties such as LDK or small parties such as AKR or Alternative.
Meanwhile, there are very few chances that PAN may enter a coalition with Self Determination, as the party that marked the highest growth in these elections. However, this party has been ranked second.
The easiest solution is for PAN to enter a new coalition with LDK.
So, if PAN will not be able to form a government, then the mandate should go to the second largest political force, which in this case, it's Self Determination. Self Determination and Democratic League of Kosov along with AKR and Alternative would be able to form a government while the winning coalition would move to opposition.
Analyst Muhamer Pajaziti says that it's clear that PAN coalition is not likely to elect the speaker of Parliament and form a new government.
"PAN doesn't even have the minimum 61 votes necessary to form a government. Under these circumstances, Self Determination has a responsibility to form a new government. Self Determination must enter a coalition with LDK and its partners, even it must make painful compromises", Pajaziti says.
Meanwhile, analyst Naim Rashiti sees the possibility of delays in relation to the formation of the new government.
"The situation remains unknown until we see the final results, but what is known is that PAN and LDK with its coalition, have lost so much in these elections as a result of the discontent which has taken shape throughout the years as a result of their policies. This vote of discontent has gone to Self Determination", he says. /balkaneu.com/