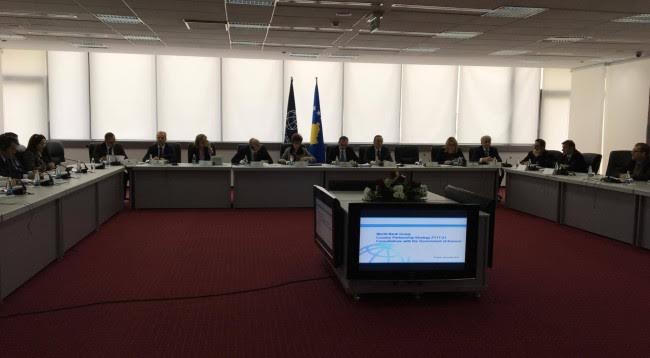 As of 2009, Kosovo has benefited from the support of the World Bank given in the form of grants and loans in the domain of healthcare, education, energy, environment, agriculture and other sectors.
This was said by Kosovo's minister of Finance, Avdullah Hoti, in a meeting with representatives of the World Bank.
"So far, Kosovo has a portfolio with the World Bank which amounts to 400 million USD. Most of this funding has been in the form of grants and we're very grateful to the World Bank for this", Hoti said.
According to Hoti, since 2012, as considerable part of the World Bank funding has started to be channeled in the form of loans.
"Kosovo qualifies for low interest loans offered by International Development Agency-IDA", Hoti said.
Meanwhile, head of the World Bank for Southeast Europe and Central Asia, Ellen Goldstein, has asked from Kosovo's institutions to benefit as much as they can from the projects, because the loans offered by the World Bank will not always be low interest.
"The World Bank has been a sustainable partner for Kosovo in the past 16 years, supporting economic growth and recovery after the conflict, including your independence as a state. We bring global knowledge to help with the solution of specific problems that Kosovo has, by offering analyzes of public policies and continuous support in implementing the necessary economic reforms. Since 2000, we have offered around 400 million USD for Kosovo. These funds have been used for the healthcare, education, reforms in the domain of land property, agriculture, water, energy, social policies, financial sector and other domains", Mrs. Goldstein added.
Goldstein has demanded from Kosovo's institutions to increase domestic production and export as much as possible.
Although she said that economic growth in Kosovo was relatively good, institutions of the country must do more for the creation of a favorable climate of doing business. /balkaneu.com/