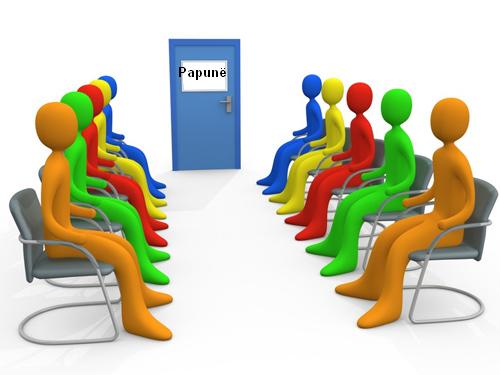 Pristina, April 23, 2014/Independent Balkan News Agency
By Elton Tota
Prestigious company, "The Headunter" has presented on Wednesday in Pristina a study on Unemployment and Wellbeing in Southeast Europe. Among 10,107 people, 2655 young people have pointed out the problem of unemployment and lack of perspective in Kosovo.
The survey online showed data on the level of unemployment, types of contract, working hours, etc. Data shows that workers in Kosovo work more hours than the law states as opposed to the other countries of the region.
According to the date of this survey, the largest number of unemployed young people is in Kosovo.
According to the data, 55.3% of young people in Kosovo are looking for a job, 35% in Albania, 40.3% in Bosnia and Herzegovina.
In Kosovo, 66% of employed people work in private companies, 8% are self employed, 7% are employed in public education institutions, 7% in central and local government.
According to the data, 40% of people in Kosovo are employed. Out of the employed people, 15% don't have a work contract. 57% have a temporary contract and 20% have a permanent contract.
Workers in Kosovo work 43.5 hours a week, while in Albania 44.4 hours a week.
The data of the survey show that in Kosovo, the average pay of respondents who work is 513 Euros a month, in Albania 420, in Montenegro it's 450 Euros, in Bosnia and Herzegovina it's 442 Euros, while citizens of Macedonia have the highest salary in the region with 887 Euros a month.
The survey also offers data as far as discrimination during work interviews is concerned. 59% of respondents in Kosovo say that they're discriminated while 41% say that they're not discriminated.
52% of respondents declared that they've been discriminated in private companies; 32% in the central administration and 29% in the local government administration.
31% of cases say that they've been discriminated for political reasons, 14% for reasons of their origins, 14% as a result of age, 13% as a result of the physical state, 12% as a result of the appearance and 9% as a result of religion. /ibna/