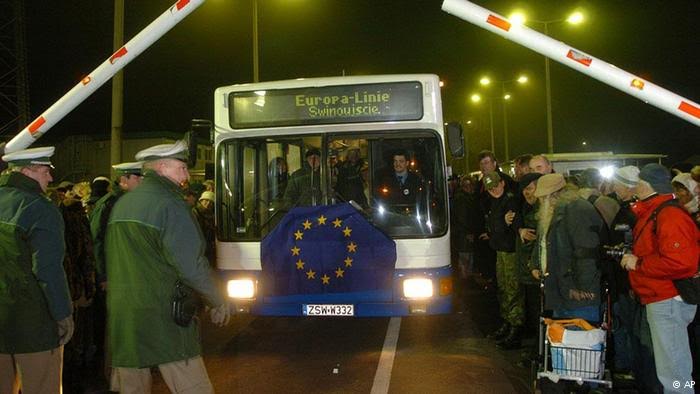 Pristina, 5 May 2016/ Independent Balkan News Agency
By Elton Tota
After the proposal of the European Commission to lift the visa regime for the citizens of Kosovo, domestic institutions have launched an awareness campaign in order for this process not to be abused with.
Minister of Integration, Bekim Collaku says that the ministry that he leads has launched an awareness campaign for the citizens.
"Every citizen who has a biometric passport and a two way ticket is entitled to free movement and the stay must not exceed a period of 90 days, because there may be consequences", Collaku said.
Collaku says that he's not expecting citizens of Kosovo to swarm EU countries at the moment when the visa regime is lifted.
"I am not worried that we will have great numbers of people leaving the country when the visa regime is lifted. Although we have been isolated, we have a tradition of travelling in western countries. We have relatives who have worked for years in the western world and we know what's it like to live there", he adds.
The deputy minister of European Integration, Ramadan Iliazi also explains the benefits that the visa liberalization offers.
"With the lifting of the visa regime, we are entitled to stay in the Schenghen countries up to 3 months. We are not entitled to work there, but if we want to work in these countries, then we must be issued with visas. The same thing goes for education", he says.
According to him, the liberalization of visas is accompanied by several conditions. "At the moment when Kosovo citizens enter a Schengen country, there will be checks. Border police will ask about the motive of the visit and then they will allow our citizens to enter the country. Thus, the citizens must be equipped with all necessary documents to show the motive of their visit", Iliazi says.
Professor of European law, Bardhyl Hasanpapaj says that he is not expecting a massive exodus to take place once the visa regime is lifted.
"We are the last state that will benefit from the lifting of the visa regime. Kosovars have learned from neighboring countries that this process will not offer them economic asylum, employment or other social aids. This is why I don't think there will be an exodus after the lifting of the visa regime", Hasanpapaj says. /balkaneu.com/