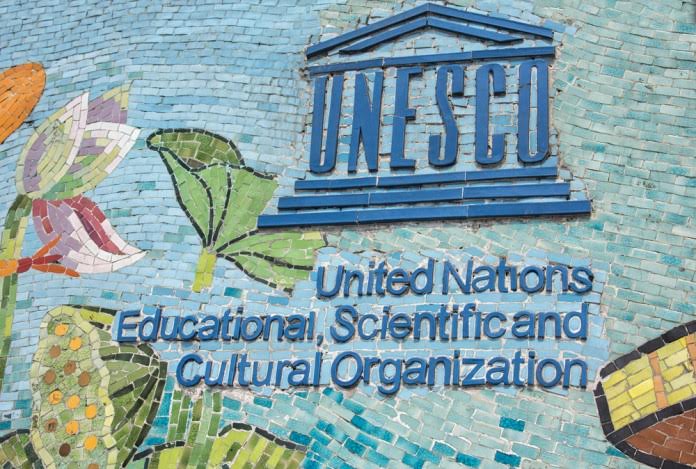 Pristina, 5 November 2015/Independent Balkan News Agency
By Elton Tota
Kosovo is expected to receive sufficient support for its accession in the UNESCO.
The UNESCO General Conference has started its proceedings on Tuesday and Kosovo's request to be accepted as a member is on the agenda.
One of the main topics of Kosovo's offer is its pledge to protect the Serb cultural heritage.
Albania's ambassador, Besiana Kadare, who has been engaged in the lobbying process for Kosovo's accession in the UNESCO, has expressed her conviction that Serbia will not formally block Kosovo's application to become a member of this international organization.
In this context, Kadare believes that the process will finalize with Kosovo's accession in the UNESCO, although she claims that she's surprised by Serbia's strong rhetoric on this issue.
Kadare sees Serbia's campaign against Kosovo's accession in the UNESCO being against European values and the principles of good neighboring relations.
Meanwhile, Kosovo's Foreign Minister, Hashim Thaci has called on Serbia to back Kosovo's accession in the UNESCO and to look toward "a future of peace, reconciliation and respect for cultural historical values".
"Kosovo's accession in the UNESCO will protect and better affirm the Serb cultural and historical heritage", Thaci said.
Serbia's Foreign Minister, Ivica Dacic has immediately reacted to this declaration. He said that Serbia will fight to the end against Kosovo's accession in this organization.
Dacic said that a campaign is being held during this week, attempting to convince as many countries against this country's accession in the UNESCO. Our  scope is to explain to the attendants Belgrade's reasons against this accession.
Meanwhile, Serb president, Tomislav Nikolic, believes that Kosovo's eventual accession would divide UNESCO and would prevent the improvement of relations between Pristina and Belgrade.
Kosovo applied to become a member of UNESCO in the month of September and last month, UNESCO's Executive Board recommended its acceptance during the General Conference, which will hold its proceedings until 19 November.
Serbia has warned that Kosovo's UNESCO accession would spark tension and damage the dialogue brokered by the European Union, to normalize relations between Belgrade and Pristina.
Kosovo is now a member of two UN agencies, World Bank and International Monetary Fund.
To become a member of UNESCO, Kosovo needs two thirds of votes in the General Conference, which has 195 member countries. /ibna/