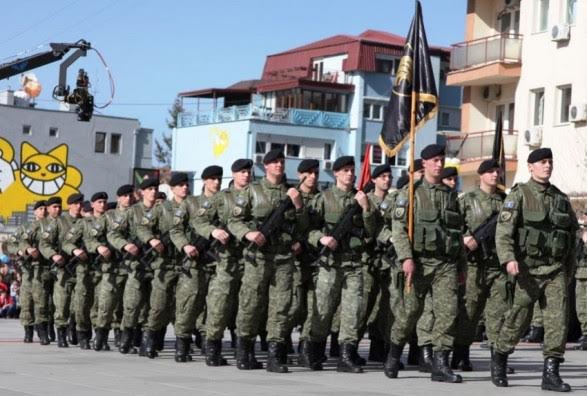 Pristina, 13 October 2016/Independent Balkan News Agency
By Elton Tota
Next year, government of Kosovo is expected to vote in parliament the bill on the Armed Forces of Kosovo (AFK). Once the bill is voted, procedures will start for the creation of the new army of Kosovo, which will be professional and ready to guarantee the security of the territory of the country.
But before the final transformation of the Kosovo Security Force (FSK) takes place, parliament of Kosovo must change the Constitution of the country. Representatives of this process in Pristina say that the process will be completed within this nomenclature.
As far as this process is concerned, analysts in Pristina told IBNA that the formal decision for the transformation of FSK into AFK depends on many factors and it is more of a political act.
Analyst Dugagjin Gorani told IBNA that Kosovo will have its own army, but its acting sovereignty will be identical with the political sovereignty of the country.
"It will be restricted and will depend on many things. This is valid for all armed forces which are NATO members and those which are formed under the supervision of the Alliance. Of course, the creation of the Armed Forces is a political act. The current political climate in the country is stirred and doesn't leave much room for such process to take place.
The Armed Forces are supposed to offer security for the people of Kosovo and not act as an ethnic army during political feuds. This force must reflect a comprehensive image and not that of division and exclusion", Gorani says.
According to him, NATO demands guarantees that the Armed Forces will meet the standards of contemporary armies.
On the other hand, analyst Nexhmedin Spahiu told IBNA that Kosovo's Army is not a pressing issue.
"Kosovo was not liberated by itself and it cannot be defended by itself if it is attacked. Kosovo needs to rely on its partnership with NATO and its army must meet NATO's requirements. Our country needs to have the amount of soldiers that NATO tells it to have. Once NATO sees that it is necessary for Kosovo to establish its army, then it will put pressure on Serbia", Spahiu says. /balkaneu.com/