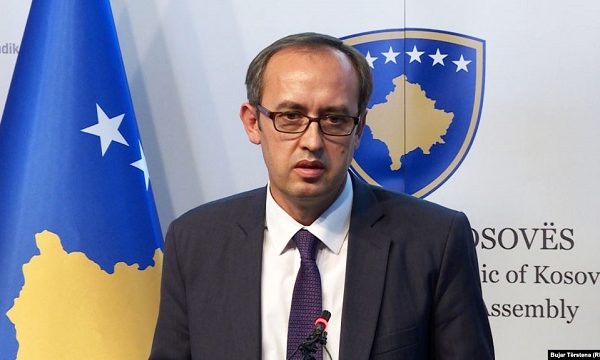 Kosovo's parliament has elected a new government led by Avdullah Hoti of the Democratic Union of Kosovo (LDK), with 61 votes in favor, 24 against and 1 abstention.
Hoti has been elected the new prime minister, replacing Albin Kurti of the Vetevendosje Movement.
Prior to the vote, Hoti presented his cabinet, with four deputy prime ministers and 16 ministries. The Constitutional Court ruled last week that Kosovo President Hashim Thaci's decree appointing Hoti prime minister was constitutional. Thaci gave a mandate to the LDK to form a new government after the overthrow of Albin Kurti's government on March 25.
Kurti's party, the Vetevendosje Movement, as the winner of the elections held in October 2019, did not accept the decision of the Constitutional Court, calling for new elections. Vetevendosje says creating a new government without the winner is illegal.
The Kurti government was formed in co-operation with the LDK, which took second place, but was overthrown on March 25 following a motion of censure filed by the latter, following disagreements over tariffs on Serbian products and the management of the coronavirus pandemic.
The LDK justified its proposal to file a motion of censure by saying that Kurti, as prime minister, had worsened Kosovo's relations with the United States after refusing to lift the 100% tariffs on Serbian goods, as the United States had asked, in order to allow the dialogue to resume with Serbia.
Hoti said during his presentation of his government's priorities that relations with the United States were affected by the populist policies of the Albin Kurti government./ibna