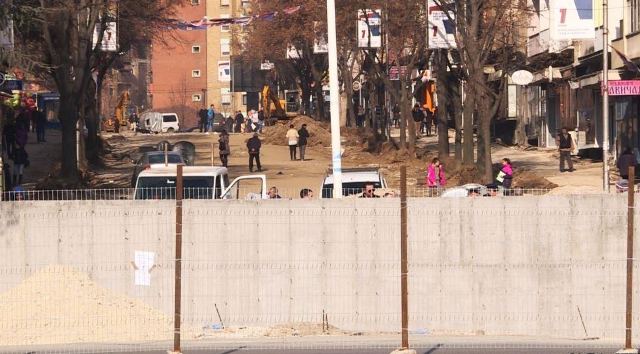 Prime Minister of Kosovo, Isa Mustafa has once again made reference to the wall built a week ago in the northern part of Mitrovica.
He said that this project is "a filthy work of Serb parallel structures and Belgrade".
"The wall will be handled based on the law. We will demolish it, because it violates Kosovo's laws and the Brussels agreement", Mustafa said.
The speaker of the parliament of Kosovo, Kadri Veseli said that the citizens of the country, especially the residents of Mitrovica, must not worry about the wall built in the north of the city.
"The wall in Mitrovica must never exist and I would like to assure the citizens of Mitrovica for this. Any attempt to build a wall in the 21st century is against European values, against our way of living", Veseli said.
Minister for Dialogue, Edita Tahiri said that Kosovo's institutions are working together with the European Union to solve this problem.
"We are determined on this issue. We will solve it, but we want to be careful, given the sensitivity of this issue", says the press statement issued by the Minister for Dialogue, Edita Tahiri.
She said that there will be no walls in the city of Mitrovica and that the wall will be demolished.
Meanwhile, representatives of the Serbs of Kosovo said that the wall will not be demolished, but it will be redesigned. Mayor of Mitrovica, Goran Rakic said that the wall "will turn into a summer theater".
"This is not a wall, but a supporting structure which will help the pedestrian area. I have said this in yesterday's meeting that this will turn into a summer theater", Rakic said. /balkaneu.com/