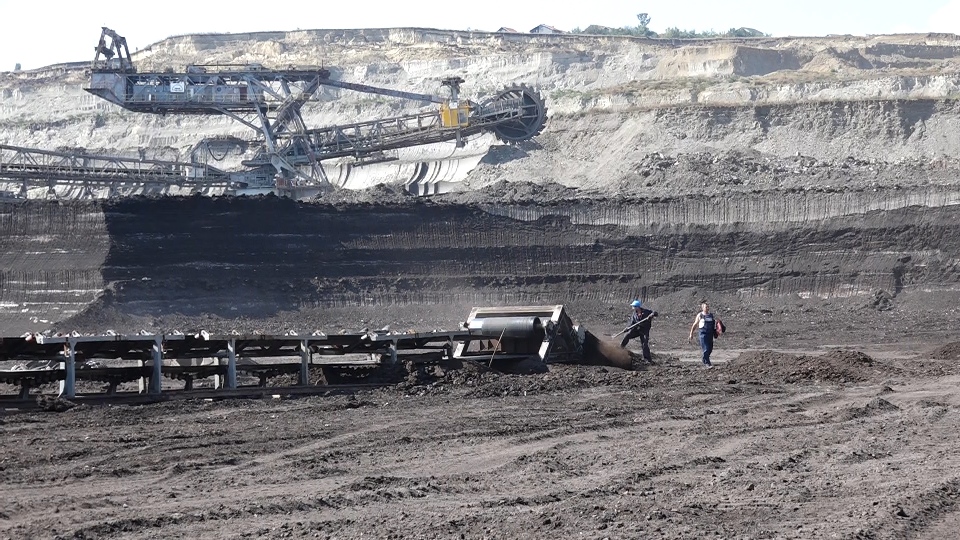 Lignite: 12.4 billion. tonnes, Lead and Zinc: 58.7 million tonnes, Nickel: 13 million tonnes, Bauxite: 2.7 million tonnes, Magnesite: 3 million tonnes.
This is basically the mineral wealth of Kosovo.
As of lately systematic efforts have been made to revive the area's mineral resources exploitation.
The industry remains neglected as any activity, apart from lignite extraction for electricity production by Korporata Energjetike e Kosovës, has been "frozen" since 1999, NATO's intervention and the final break-up of former Yugoslavia.
The activity of the two formerly large companies for the treatment and management of minerals and industrial materials, Trepča and Ferronikeli, has been inactive compared to the past, without any significant signs of recovery at the moment.
For this reason, the competent body in Kosovo, Komisioni i Pavarur për Miniera dhe Minerale (ICMM), called for Poland's assistance and expertise in mine management, in particular of the Centrum Badań I Dozoru Górnictwa Podziemnego – CBiDGP – Research and Supervisory Center of Underground Mining at a meeting in Pristina yesterday (Feb. 21).
Particular interest in the industry is expressed both by the U.S. through the American Chamber of Commerce in Kosovo and by Canada, in view of the holding of the conference, which is considered the most important event in the category of minerals and mineral resources in general, PDAC International Convention, Trade Show & Investors Exchange that will be held from 4 to 7 March 2018 in Toronto.
in the meantime, the new legislative framework governing the operation and exploitation of the mines and mineral resources of the region is in the process of elaboration. The World Bank, as well as Washington, are looking forward to having a consultative role.
This is why, in February, meetings were held with a World Bank delegation on the operation of the competent ICMM body as the regulator of the mineral raw materials sector, and with a delegation of the U.S. Embassy in Kosovo, on the initiative to amend the law on mines and minerals.
Τackling and fighting corruption in the mining sector will result in attracting serious investors in this sector with high potential for Kosovo. This was said in the roundtable organized by the American Chamber of Commerce supported by UNDP's Support to Anti-Corruption Efforts in Kosovo (SAEK), titled "Tackling Corruption in the Mining Sector".
Valdrin Lluka, Minister of Economic Development, said that the ministry he leads is in the process of developing policies that decrease the possibility of corruption and help in attracting serious investors in this sector. He mentioned that there were many occasions, in the past, where various companies got the exploration license for certain areas solely in selling it for a higher price for another interested company. Minister Lluka also said that developing new energy capacities is of crucial importance in the mining sector's development. Although, he added that a crucial element in using the mining potential of Kosovo is by the good management of transformation process…/IBNA