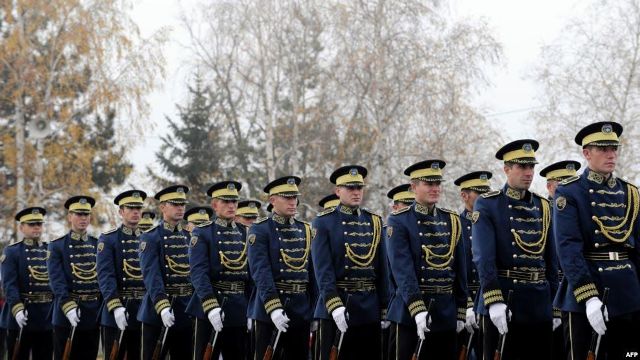 Political representatives in Kosovo and experts of security affairs, say that the recent developments in the north of the country and the region show that Kosovo needs its army.
The head of the Parliamentary Committee for Internal Affairs, Security and Monitoring of the Security Force, Daut Haradinaj says that the lack of the army of Kosovo is evident not only in the case of the Serb "train", which attempted to violate the country's sovereignty.
"We must act, because the developments in the region have made the creation of the army a necessity", Haradinaj said.
The same opinion is also shared by the expert of military and security affairs, Ramadan Qehaja, who says that time has come to establish the Armed Forces of Kosovo.
"Following the recent provocations made by Serbia, our military forces should be established. Before relying on the eventual support by KFOR and EULEX, we must rely on our forces. However, authorities in the country must coordinate with international authorities", Qehaja says.
Meanwhile, president of the country, Hashim Thaci, says that Kosovo's Security Force is ready to respond to all security challenges emerging in the territory of Kosovo.
"FSK is a professional force of NATO's standards, multi-ethnic, with the necessary gender representation and ready to respond all security challenges in the territory of Kosovo", Thaci said.
The creation of Kosovo's Armed Forces has been planned for the past two years, but it cannot be created without the constitutional changes that require two thirds of minority MPs. Meanwhile, Serb MPs have been boycotting the institutions of the country for more than four months.
The establishment of the Armed Forces of Kosovo is expected to be submitted to parliament by the government through a bill that determines the necessary legal changes, that dictate the need for these constitutional changes. /balkaneu.com/