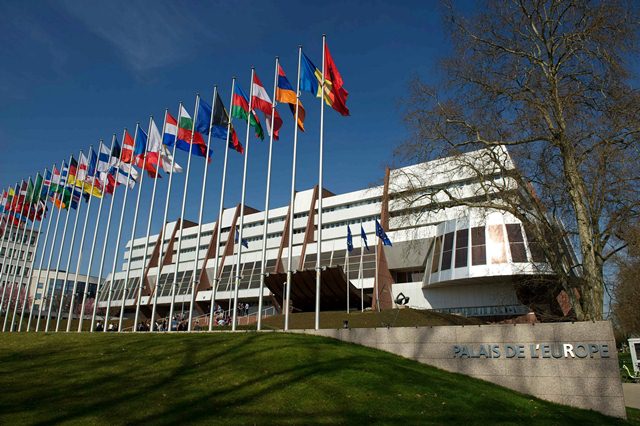 Pristina, December 29, 2014/ Independent Balkan News Agency
By Elton Tota
Although Kosovo has not signed the European Convention of Human Rights, it aspires to adhere the Council of Europe, which is one of the largest international organizations with 47 member countries.
Kosovo's Foreign Minister, Hashim Thaci, declared a few days ago that in three months, Kosovo may apply for accession in the Council of Europe. His declaration was commented by the spokesman of the Council of Europe, Danile Holtgen, who said that the moment of Kosovo's application depends on Kosovo's readiness.
"We have realized that Kosovo is holding talks with member countries of the Council of Europe, which automatically decide on the result of the application immediately after receiving the opinion of the Parliamentary Assembly", said Holtgen.
Meanwhile, expert of European integration, Emrush Ujkani says that Kosovo's application for accession in the Council of Europe helps Kosovo in its European agenda, although it's not an EU mechanism.
"EU considers the accession of a country in the European Council as a met criterion. This is also a great help for the EU to assess a country and on the other hand, it also helps the country, who aims to become part of the EU, because it's thought that when a country is a member of the European Council, it has achieved a certain progress".
The same opinion is also shared by analyst Vilhard Shala. He says that citizens of Kosovo will first of all benefit from the accession of Kosovo in the Council of Europe.
"With the accession of Kosovo, citizens will be able to address to the European Court of Human Rights based in Strasbourg. This would be a very good chance, especially when we know that the legal system in Kosovo is not functioning. Citizens will also benefit from what is called the European Convention of Human Rights as an extra guarantee for their rights and liberties", declared Shala.
The majority members of the European Council have recognized the independence of Kosovo, but the accession of the country in this organization has not taken place because there has been no application.
The accession of a new member in this organization doesn't require the full consensus of 47 countries, but only 2/3. Out of these, 34 countries have recognized the independence of Kosovo, therefore, the country's accession doesn't seem to be mission impossible. /ibna/