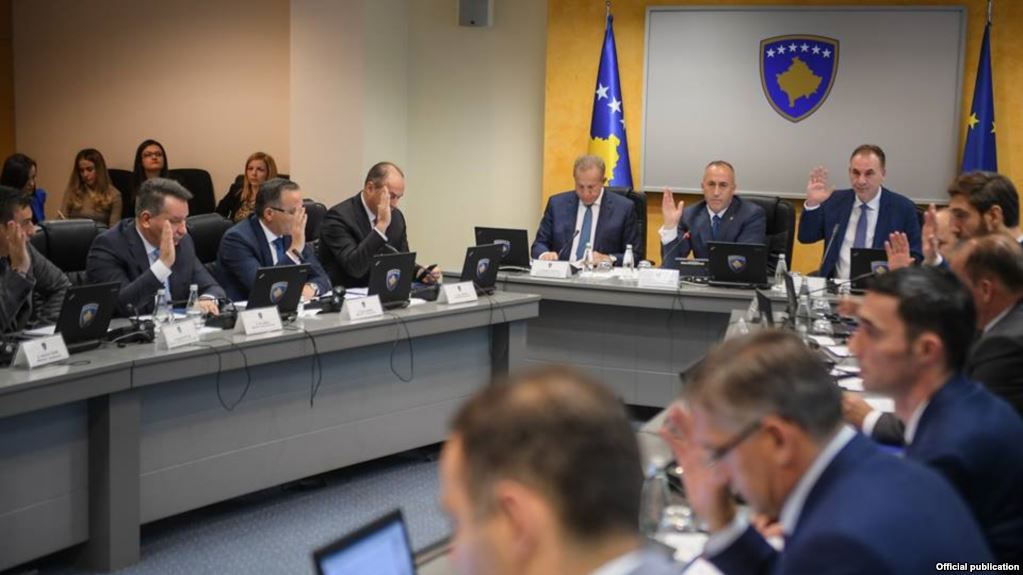 Relations between Kosovo and Serbia have once again become tense. A decision which was announced by the government of Kosovo to block goods coming from Serbia has prompted reactions from Belgrade and European Union.
Deputy Prime Minister of Kosovo, Enver Hoxhaj declared that the decision aims at protecting Kosovo's interests.
"Serbia is continuing its aggressive campaign against Kosovo in the international stage. It is also undermining the normalisation process. To defend our vital interest, Government of Kosovo has decided today to increase the customs tariff to 100%. Further measures to be announced soon!", Hoxhaj posted on Twitter.
Wednesday's decision is expected to cause further tension between Kosovo and Serbia.
President of Serbia, Aleksandar Vucic met with the ambassadors of the European Union, United States, China and Russia to discuss fresh measures on Kosovo and then he convened the Security Council to discuss the tariff imposed on Kosovo.
He told Serb media that Pristina wants to achieve a number of objectives by introducing these tariffs.
"The first objective is to force Belgrade to capitulate and recognize Kosovo's independence. The second goal is to carry out ethnic cleansing with Serbs in Kosovo. The third objective is to force the international community to make concessions about the visa liberalisation process and the fourth one is to provoke conflicts and to cause a destabilization of the region", Vucic said.
The Serb president dismissed the possibility that "the measures introduced by Pristina come as retaliation against the failure to become a member of Interpol".
Vucic said that Belgrade is envisaging possible counter measures, but "there's no way we will undertake similar actions". "We will not violate the CEFTA agreement and we will not violate Stabilization and Association Agreement", the Serb president added.
Meanwhile, the High Representative of the European Union, Federica Mogherini has demanded yesterday from the government of Kosovo to immediately scrap the 100% tariff for goods imported from Serbia and Bosnia and Herzegovina. Considering this as "violation of the CEFTA agreement", Mogherini said that this decision goes against the spirit of the Stabilization and Association Agreement between the EU and Kosovo.
"Today's decision of the Kosovo Government to increase the tax on goods from Serbia and Bosnia and Herzegovina to 100% is a clear violation of the Central European Free Trade Agreement (CEFTA) and of the spirit of the Stabilisation and Association Agreement between the European Union and Kosovo. It further exacerbates the situation following the initial imposition of 10% tax increase last week. The Kosovo government has to immediately revoke these decisions", she said. /ibna/