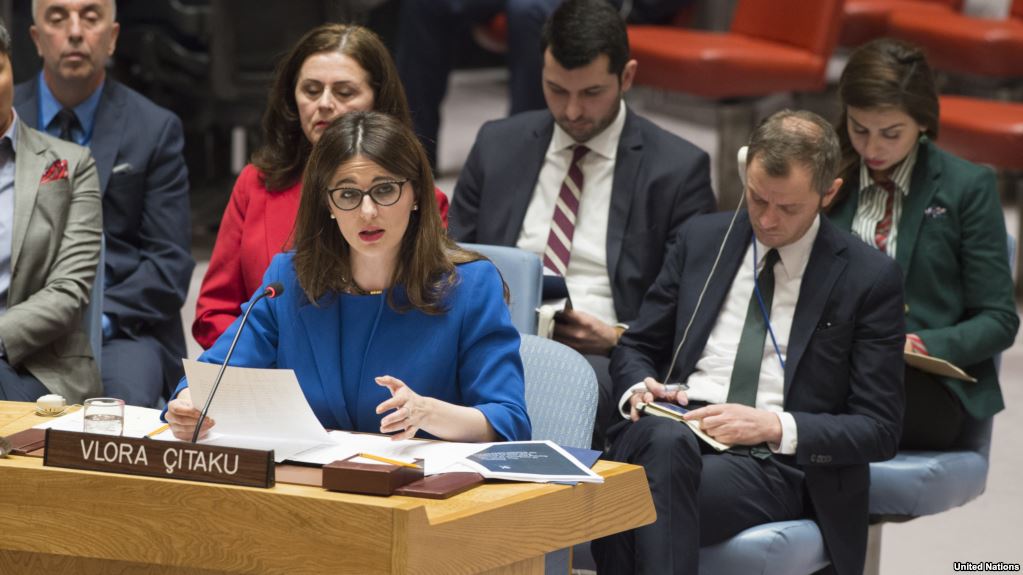 In an ordinary meeting of the UN Security Council on Kosovo, representatives from Belgrade and Pristina have once again clashed on the situation in Kosovo, its future and the talks for the normalization of relations between them.
Both sides had different stances on these kinds of meetings that are held and on the presence of the UN Mission in Kosovo.
Serbia's Foreign Minister, Ivica Dacic said that the fact that Kosovo is failing to create institutions shows a lack of stability in the country.
Dacic has also mentioned the issue of Serbs in Kosovo, expressing his concern over the fact that a large number of them have left.
Dacic also said that Kosovo's efforts for accession in international organizations, including UNESCO and INTERPOL, have a destabilizing impact on the region.
Meanwhile, ambassador of Kosovo in the US, Vlora Çitaku has reiterated the fact that Kosovo is now an independent state and has requested the end of the UNMIK mission in Kosovo, because according to her, this mission no longer plays a role in Kosovo. She said that this mission is creating incentives to justify its presence in Kosovo.
Ambassador Çitaku also said that it is not necessary to hold quarterly meetings at the UN Security Council on Kosovo now. The ambassador from Kosovo said that Kosovo is a country like all other countries now, mentioning the participation of Kosovo in the Adriatic Charter Summit which was held in Podgorica.
"Kosovo and its independence are not a temporary project. It will always be there. Normalization cannot happen through division", Çitaku said among others.
Meanwhile, Çitaku added that Kosovo is working to adhere in international organizations, stressing on NATO and Kosovo's progress to create an army.
She said that Kosovo's army will be a multi-ethnic army which will include Serbs in it. /balkaneu.com/