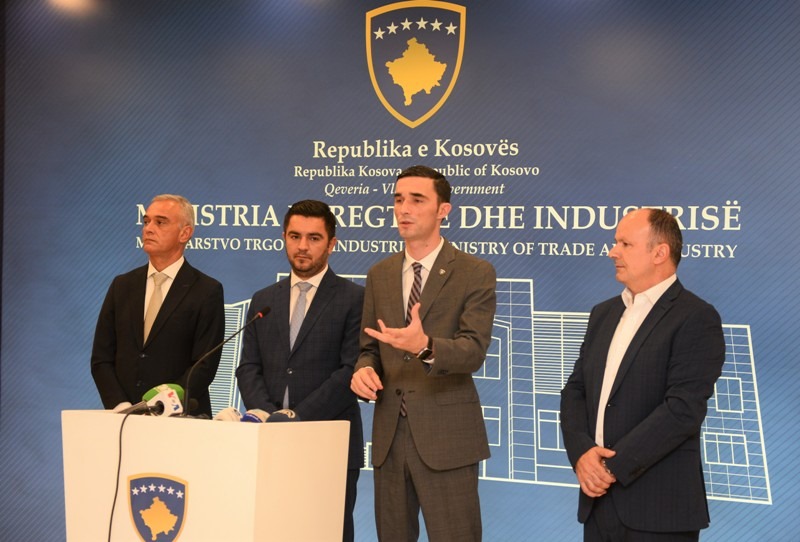 North Macedonian government authorities announce that the Republic of Kosovo has lifted trade barriers for the transport of honey and potatoes. Kosovo's Ministry of Trade and Industry announced on Thursday the Ministry of Economy of North Macedonia for the lifting of the blockade.
According to the Macedonian ministry's announcement, "The Kosovo Food and Veterinary Agency submitted the documents needed last week to carry out the active and passive surveillance of fish rations necessary for the import of these products into North Macedonia. ".
"After the Food and Veterinary Agency of North Macedonia has carried out the control on the ground and has ascertained the fulfillment of all obligations by the Kosovo side, in accordance with the legal regulation Ministry of Economy (North Macedonia) today decided that the Republic of Kosovo again be placed on the list of countries from which the import of fish breed is allowed, "reads the press release of the ministry in Skopje.
The Minister of Economy in the North Macedonian government, Kresnik Bekteshi, told reporters that his country "will not make any compromises when it comes to standards that must be met according to European regulations". Bekteshi said the Macedonian government is doing everything to open new markets but also to protect citizens through increased control of products entering the country.
On the other hand, Kosovo is one of the main markets for North Macedonia; The latter mainly exports agricultural and heavy industry products. Only for the first half of the year Skopje exported goods worth over 200 million euros to Pristina. There is a trade imbalance between the two Balkan countries. North Macedonia barely imports a tenth of its export value goods to its northern neighbor./ibna