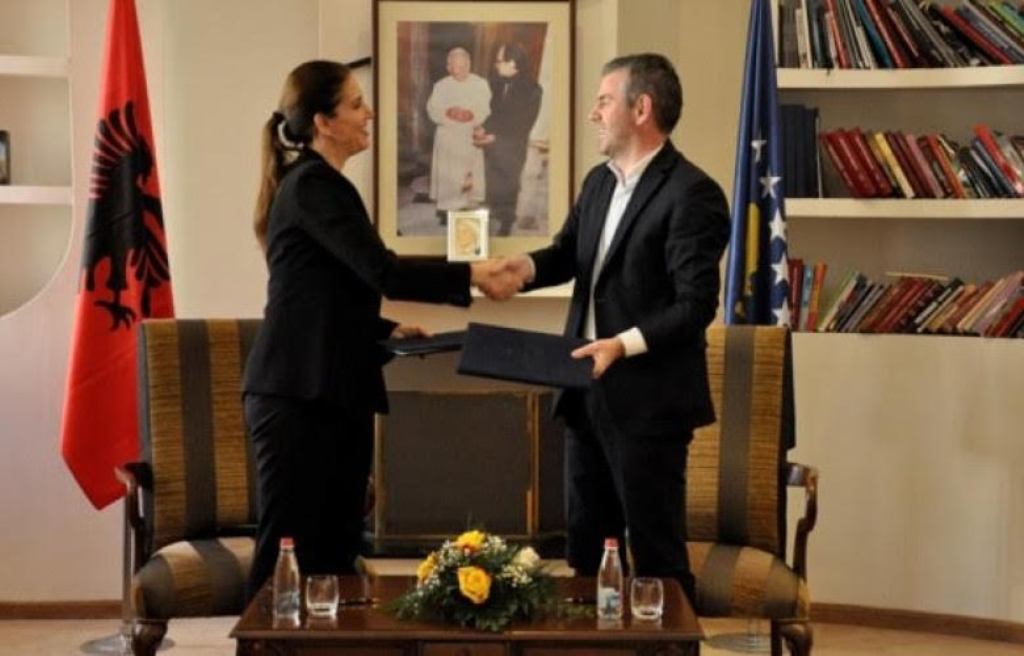 Kosovo and Albania have boosted their efforts to strengthen their cooperation in the domain of culture and art.
Minister of Culture, Kujtim Shala and his Albanian counterpart, Mirela Kumbaro-Furxhi have signed in Pristina a Protocol of Cooperation, which aims at realizing joint cultural activities.
Albania's Minister of Culture, Mirela Kumbaro says that the creation of a joint cultural space and strengthening of cultural cooperation, helps in promoting joint cultural values in the world.
Meanwhile, minister Shala says that the joint calendar even this year aims to promote national culture within the Albanian space, including important cultural events and activities. /balkaneu.com/