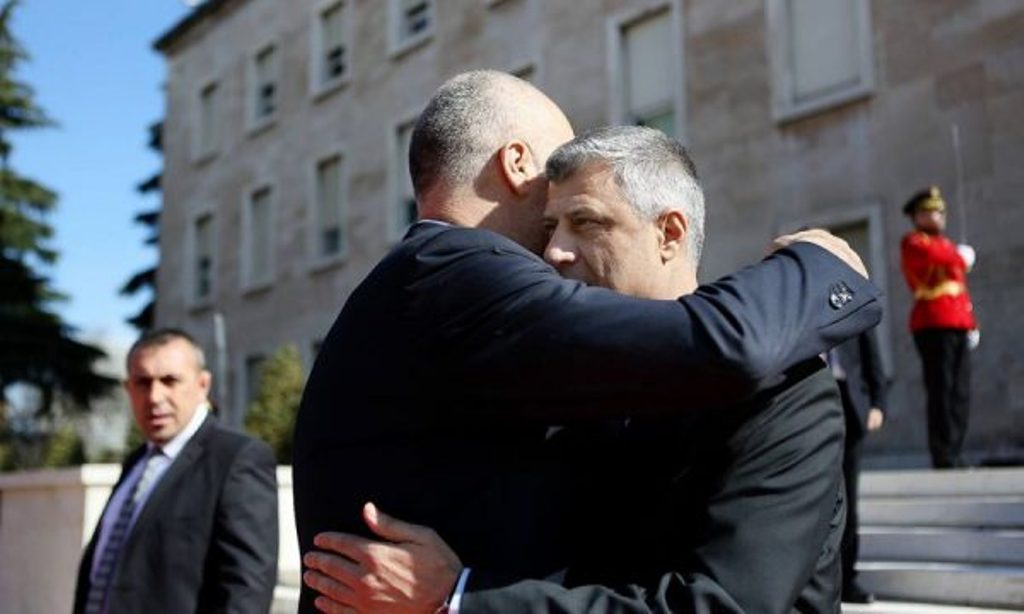 President of Kosovo, Hashim Thaci has been long promoting the idea of the country's accession in the European Union and other relevant international organizations. Nevertheless, he has recently promoted the idea of unity with Albania. Thaci said on Saturday during a visit to a northern town in Albania, that the two countries must unite in the near future.
"We will live in the near future in a joint Kosovo-Albania state. Be assured that it is very easy to realize the dream to have an unlimited space between Kosovo and Albania, rather than the challenge of leaving Serbia", Thaci said.
Meanwhile, the same idea is also part of Self Determination Party's political manifesto. This party has recently been involved in a campaign to preserve current borders against any deals being made with Serbia.
Nevertheless, these declarations come at a time when the European Union has blocked Kosovo's process of integration and visa liberalization.
It is not yet known if president Thaci is making these statements to put more pressure on the EU or if this has something to do with the fact that he has entered the second part of his term in office and he wants to leave some legacy behind. /ibna/