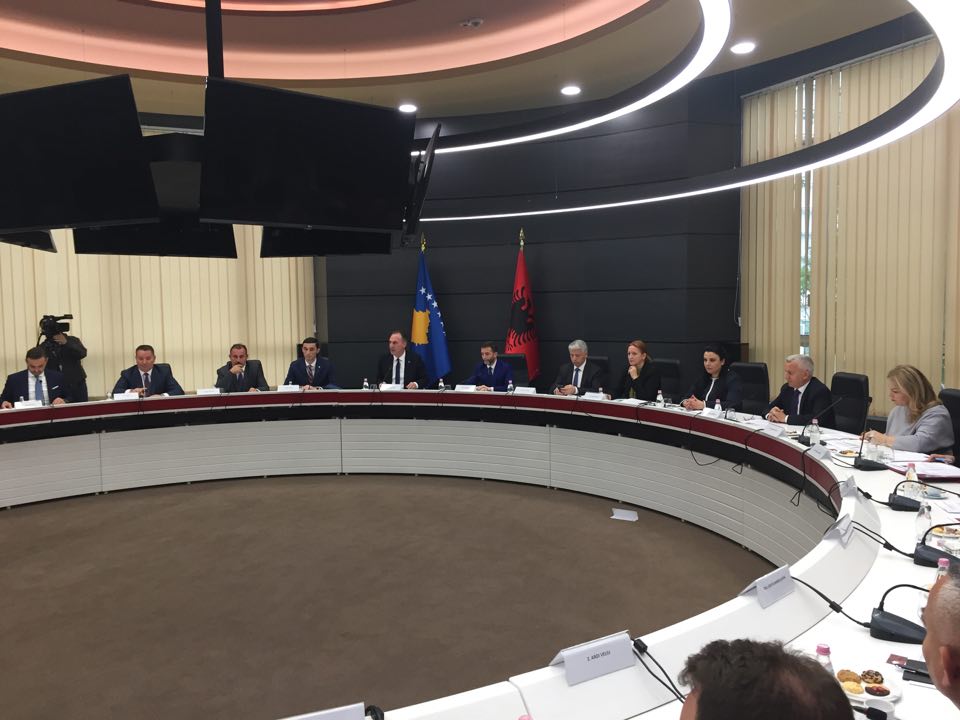 Kosovo and Albania held a joint government meeting today without the presence of the respective prime ministers. The meeting was presided by their deputies, Erion Brace and Fatmir Limaj.
We face many challenges, said Kosovo's deputy PM Fatmir Limaj, who has demanded concrete action.
"What I can say today is that there's been progress in the four agreements that the two governments have signed in Pec. We have until June to implement these agreements", Limaj said.
On his part, Albania's deputy PM, Erion Brace said Albanians face more obligations now.
"First, markets, services and mobility. Secondly, security; thirdly, culture and diaspora and lastly, diplomatic action and political collaboration. As far as the first area is concerned, I must say that we're working hard with Kosovo and the four other countries of Western Balkans to create a free economic zone, a zone where legislation in our countries facilitates free trade and movement of people and goods", Brace said. /ibna/