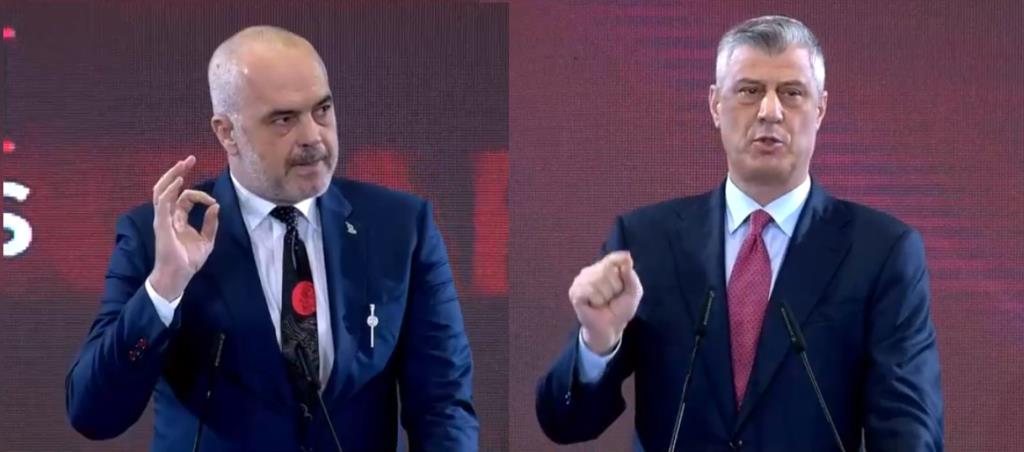 Kosovo President Hashim Thaci condemned the Iranian rocket attacks against US forces.
"We condemn the Iranian missile attacks on USA & @coalition forces based in Iraq and are focused on defeating #ISIS. #Kosovo is a formal member of the @Coalition and we call #Iran to de-escalate the violence. We remain in support to US and our Atlantic family in this time of upheaval", Thaci declared.
Also, Albanian President Ilir Meta and Prime Minister Edi Rama have responded to Iran's Ayatollah Ali Khamenei's implied threat against Albania for conspiring with the US against the Iranian regime.
President Ilir Meta condemned today's attack by Iran on two US military bases as a "provocation" that could lead to "dangerous outcomes for the region and its stability". Meta called on Iran to comply with international laws, and stated that Albania stands with the US and NATO against international terrorism.
Prime Minister Edi Rama, who expelled the Iranian ambassador about a year ago, was also asked today on possible dangers posed to Albania by the presence of MEK members in the country. He said he was "not surprised" by Khamenei's comments, and dismissed all concerns:
"This is not a new topic for us. We took an action that honors Albania and that is part of the strategic alliance with the US, and open the doors to a group of people whose lives were in danger. They are in Albania as a result of a humanitarian operation and not a political one"./ibna