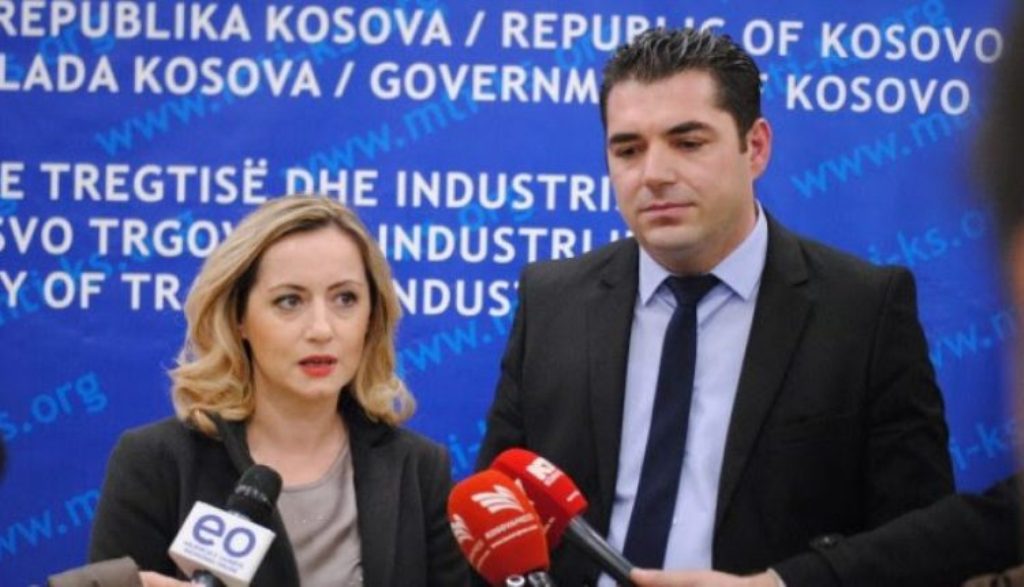 The meeting between government of Kosovo and government of Albania is expected to bring  a number of positive developments for businesses from both countries.
This was said on Monday following a meeting between Kosovo's Minister of Industry, Bajram Hasani with the deputy Prime Minister of Albania, Senida Mesi.
Both cabinet members declared that the meeting which will be held between the two governments on 27 November of this year, is expected to finalize a number of agreements.
"We agreed on drafting a joint strategy of economic development with the aim of boosting cooperation between the two countries. We are thinking on promoting those products which can be exported to Kosovo and those which can be exported to Albania. I think that the joint meeting that we will have in Korca will finalize these agreements", he said.
Albania's deputy PM, Senida Mesi said that Albania and Kosovo are interested on removing customs between the two countries, in order to facilitate the movement of goods.
"We want to boost trade, imports and exports.  Albania has already launched a project which aims at removing customs between the two countries. Goods should move freely, like people do through the use of an ID card", she said. /balkaneu.com/