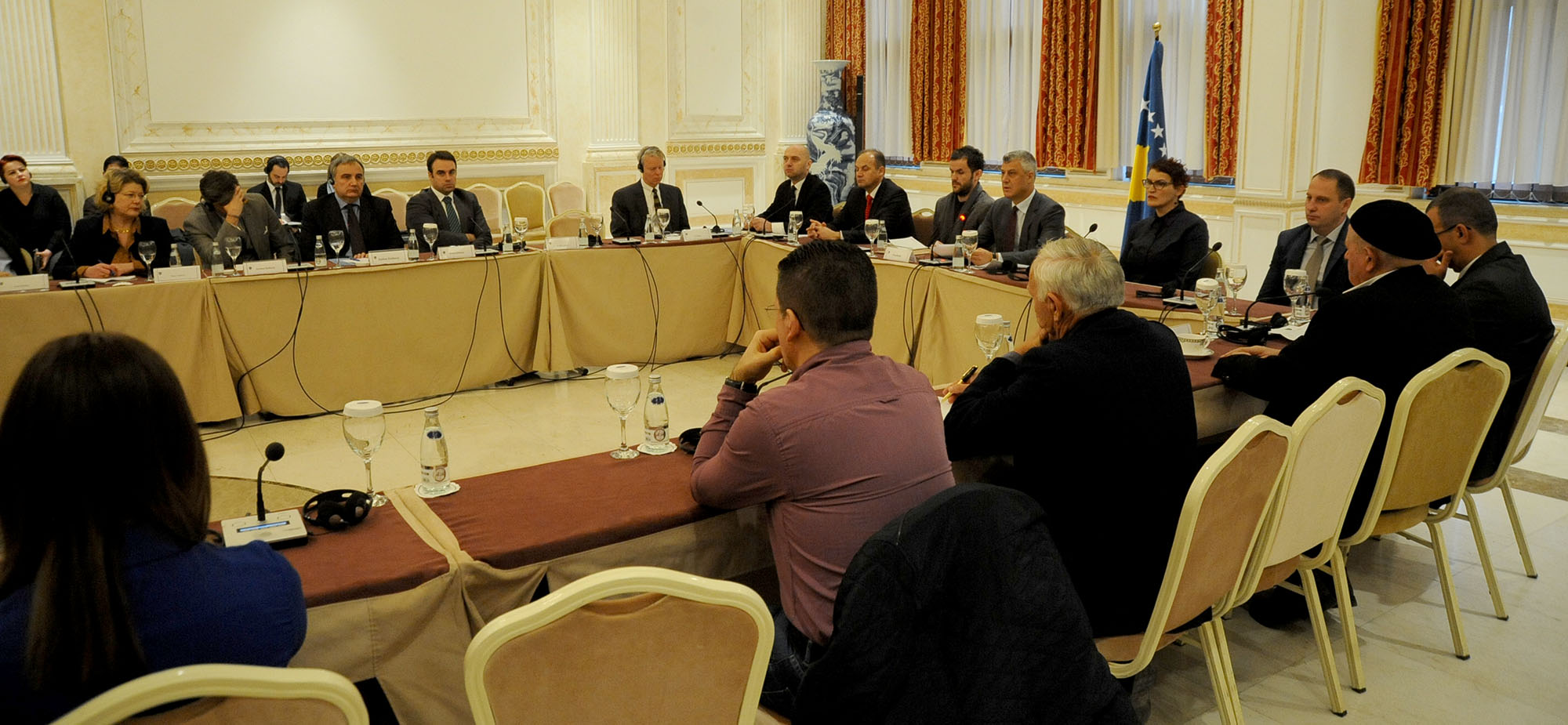 The President of Kosovo, Hashim Thaci has appointed the members of the Commission for Truth and Reconciliation.
The scope of this incentive is to create a supporting mechanism for internal dialogue between communities with the aim of condemning the crimes committed during the last war and to achieve reconciliation in Kosovo.
Heads of domestic and international institutions said that coming to terms with the crimes that have been committed and the truth is of a great importance for justice and the future of cohabitation in Kosovo.
President Thaci said that this will enable open dialogue between communities in Kosovo.
"The Commission for the Truth aims at healing the wounds of war. Two decades after the end of the war in Kosovo, the wounds in the hearts of the victims are still open", he said.
Meanwhile, British ambassador to Kosovo, Ruairi O'Connell said that the appointment of this team will enable young people to understand what has happened and to achieve reconciliation in order for wars to be a thing of the past.
"I praise this incentive, which is necessary for Kosovo. It is clear that citizens of Kosovo must be the ones who should lead this process, while we, the international community, your friends, will support you. It's very important for young people to understand the truth and reconcile in order for wars to be a thing of the past", the British ambassador said. /balkaneu.com/