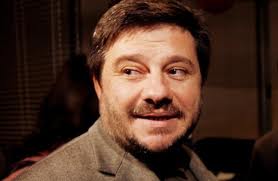 Skopje, October 9, 2013
Ambassador of Kosovo to Skopje, Ylber Hysa said today that Kosovo and its citizens are important factors in the market of FYROM.
He has stressed this in a meeting with the Minister of Economy of FYROM, Valon Saracini, where also present were ambassadors of neighboring countries such as Serbia, Kosovo, Albania, Greece and Bulgaria.
In his speech, ambassador of Kosovo has discussed about the necessary collaboration between neighboring countries, demanding for barriers and scenarios that block cooperation to be avoided.
"Through the border crossing point of Bllace, 1.1 million Kosovo nationals enter FYROM every year. We are the biggest importers of goods made in FYROM, while 30 million Euros a year are spent by Kosovo nationals to receive health services in FYROM. Many families of Kosovo have families in FYROM. This means that Kosovo is the biggest market for FYROM", said ambassador Hysa.
Hysa stressed the need for constant dialogue between the two countries in order to avoid all problems and obstacles which can affect commercial relations. /ibna/