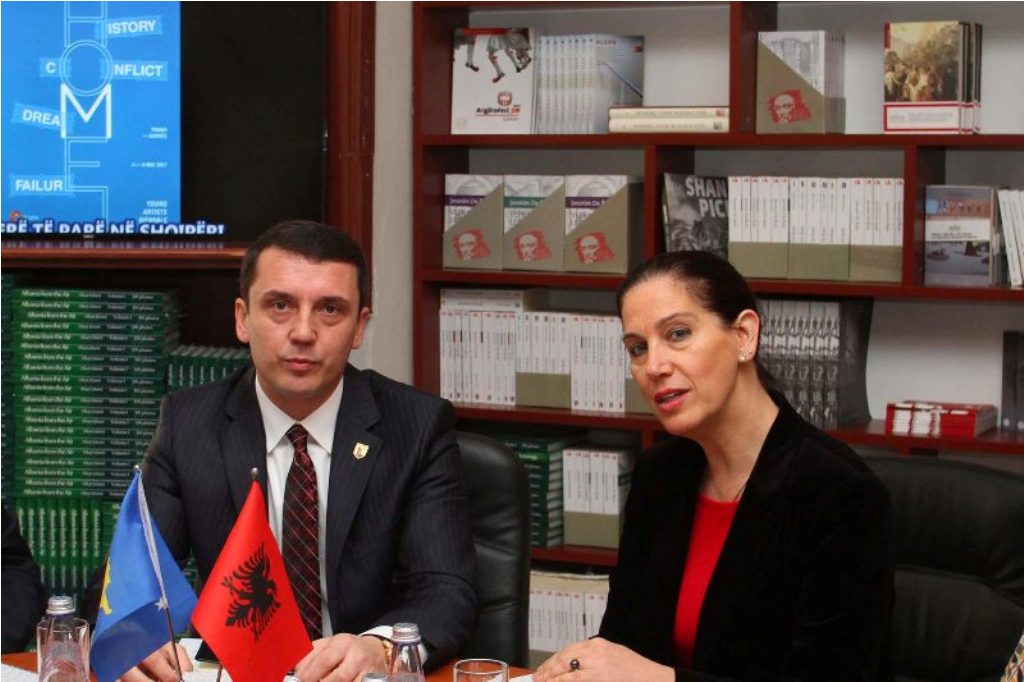 "Artifacts of the National History Museum, Isa Boletini's personal belongings and several other historical objects will temporarily be sent to Kosovo to be displayed in the exhibition dedicated to the 10th anniversary of the Independence of Kosovo in Pristina".
This was declared by the Albanian minister of Culture, Mirela Kumbaro following a meeting with her counterpart from Kosovo, Kujtim Gashi.
Meanwhile, both sides have discussed on the preparation of a joint agenda of cultural activities between Kosovo and Albania.
"We will not allow politics to interfere in culture", Kumbaro said, while her counterpart Gashi has expressed the engagement of the institution that he chairs to hold joint cultural activities and participate in European platforms such as Creative Europe, etc. /balkaneu.com/