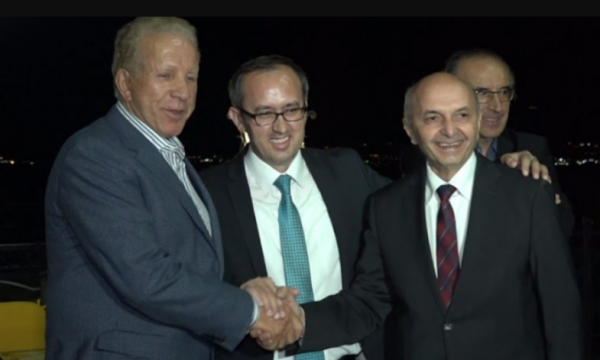 Despite the fact that there are still a few hours left until the end of the Central Election Commission deadline for the registration of coalitions for the early elections of February 14, there is still nothing official about the pre-election cooperation between LDK and AKR.
For its part, the AKR (New Kosovo Alliance) is leaking that it will run in the elections together with the LDK (Democratic League of Kosovo) led by Isa Mustafa as the agreement has been completed, with details expected to be discussed.
This was confirmed for the Express newspaper by AKR General Secretary by Vesel Makoll. He said that the agreement has been reached and that it has already been discussed whether they will move forward as two parties in the coalition or whether they will merge in the LDK list.
"Yes, we and the LDK will go to the polls together. The coalition has not yet been formalized, but it is certain that we will work with the LDK. It remains to be seen what the list will be like, the number of AKR members that will be part of the LDK list or whether they will both run as a party in the coalition. "The coalition will be formalized very soon and will be made public", he said.
Gazeta Express tried to contact the Democratic Union of Kosovo, but spokesman Besian Mustafa was unavailable.
Central Election Commission spokesman Valmir Elezi also told the Express that they had not yet received a statement from the coalition.
"Political parties registered with the Central Election Commission, which want to participate in the elections through the Coalition, must inform the Commission by January 12 and by 18:00. According to the law on general elections, the coalition can only consist of political parties. "So far, we have not received any statement about the coalitions", he told the Express.
Elezi also spoke about some rules that political parties must take into account.
"Political parties that do not inform the Central Election Commission that they will participate in these elections as coalitions, can not apply for certification and participate as part of a coalition after the deadline. "Also, the political parties that declare that they will run as part of a coalition, after January 12, can not be alone in the elections", Elezi explained.
In addition, the Central Election Commission representative said that the political party that leaves a coalition after January 12, cannot run on its own or form a coalition with any other party.
LDK leader Isa Mustafa, speaking about possible pre-election coalitions, noted that "the LDK enters the elections without pre-election coalitions, it enters only with the LDK logo. Some entities and individuals we have worked with in the past may be included in our list"./ibna