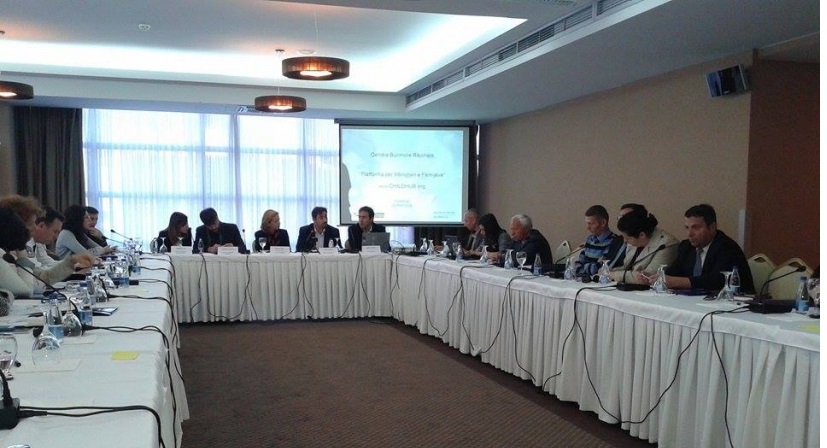 Pristina, April 20, 2015/Independent Balkan News Agency
By Elton Tota
The project, "Regional Resource Center for the Protection of Children in Southeast Europe" from the "Terre des homes" foundation, which aims at protecting children all around the world, was presented today.
During this conference it was said that Kosovo is trying to create a sustainable and functional system of the protection of children in line with the requirements of the European Union for accession.
The representative of "Terre des Hommes" to Kosovo, Kushtrim Islami mentioned the countries where this project has started to be implemented.
He said that in Kosovo, Bosnia and Herzegovina, Bulgaria, Moldova, Croatia, Romania and Serbia, this project is in its initial stages and is expected to be finalized in 2017.
Islami said that institutions must be trained in order to offer the best services for the protection of children.
"In the absence of information, institutions may offer an inadequate services and this has been noticed in all the countries of the region", Islami said.
Christian Geostis from the Austrian Development Cooperation, as one of the donors of this project, expressed his concern about the way how children are being educated.
"In today's societies, there are also other forms of violence used against our children. They are being brought to this world with a computer or an iPad in their hands and they are not given an opportunity to develop in society and I believe that western societies must think about the way that their children are being educated".
Present in this event was also Habit Hajredini, representative of the Council for the Protection of Children's Rights at the PM's office. He said that a new strategy is in place for the rights and protection of children.
"As a central government mechanism, our job is to coordinate this process and try to move the process forward, in order for this regional project to be stable", Hajredini said.
This project has been backed by Austrian Development Corporation, the EU and other donors. /ibna/