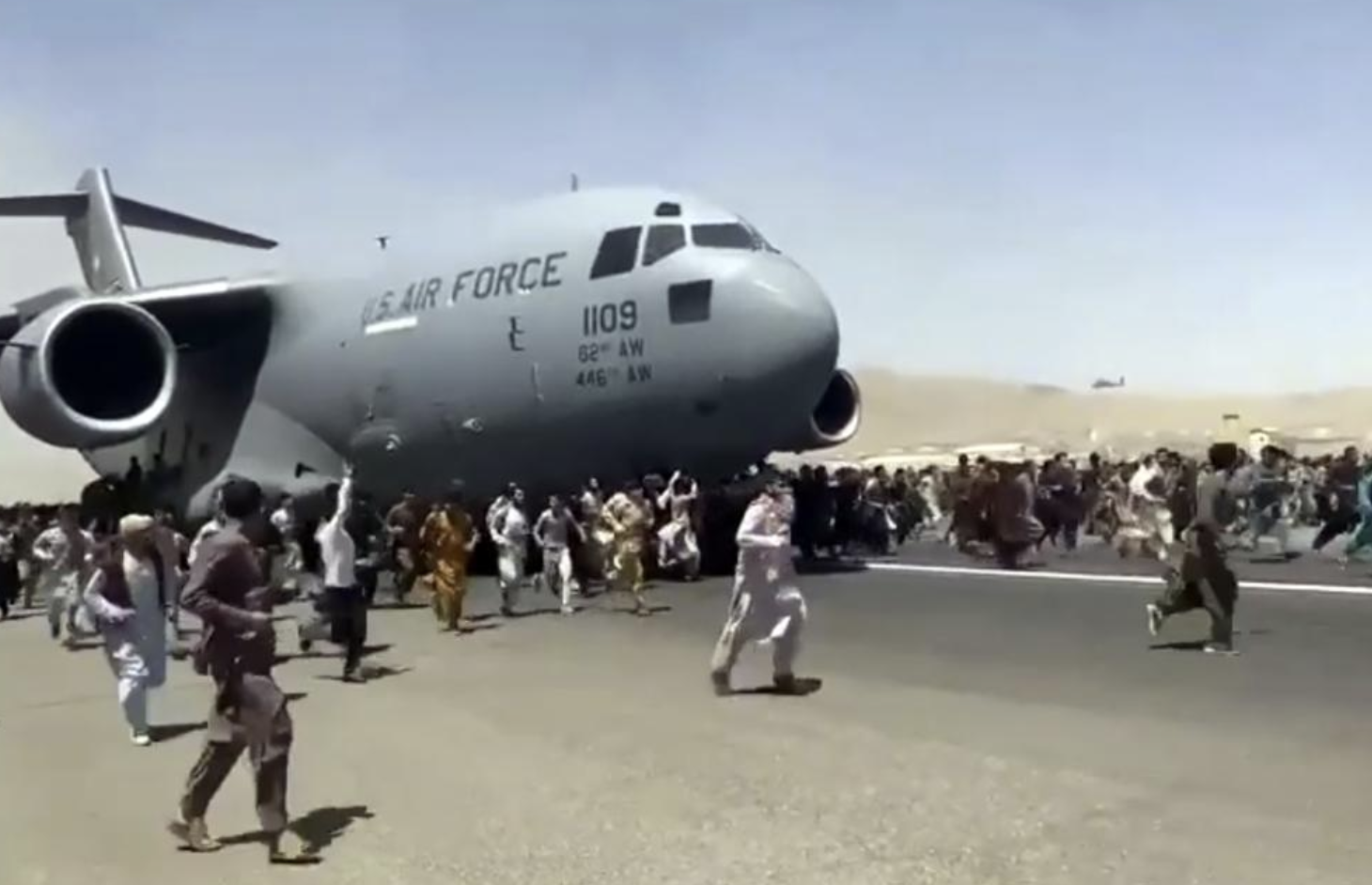 Kosovo has agreed to temporarily shelter Afghan refugees fleeing the country in fear of the Taliban revenge.
Kosovo President Vjosa Osmani in a Facebook post on Sunday said that since mid-July, Kosovo expressed its readiness to do its part to host Afghanistan citizens, upon request by the US President Joe Biden. "We know all too well the impact of being on the run, persecuted and living under the reign of terror. Kosovo will offer safe haven and protection in close coordination with the US," Osmani said. She said Afghan refugees would be vetted by the U.S. security authorities and added they would stay in Kosovo until their documentation for U.S. immigration visas are arranged.
Chief of Staff of the Government of Kosovo Luan Dalipi told media on Sunday that they have been in contact with the US on sheltering the Afghan refugees adding that the operation requires serious logistical, technical, security and social efforts. He said the US remains Kosovo's main ally and assured citizens that "everything will end well" related to the sheltering of Afghan refugees.
The US State Department issued a statement saying that Kosovo joins the United States and other countries in calling on "all parties to respect and facilitate, the safe and orderly departure of foreign nationals and Afghans who wish to leave the country."
Also Albanian Prime Minister Rama Rama said U.S. President Joe Biden has asked them to assess whether it could serve as a transit country for a number of Afghan refugees whose final destination is the United States. "We will not say 'No', not just because our great allies ask us to, but because we are Albania," Rama said on Facebook.
The move of Kosovo and Albanian authorities to offer temporarily shelter to fleeing Afghans has been commended by US officials. U.S. Senate Foreign Relations Committee in a tweet on Sunday welcomed the Albanian government's decision to give temporary safe haven to those fleeing the Taliban onslaught in Afghanistan. "The people of Albania are once again showing the world what "BESA" means. You have our respect and thanks," the US Senate Committee wrote on Twitter. Also former US Secretary of State Madeleine Albright thanked Albania, Canada, Kosovo and North Macedonia for offering refuge to Afghan allies, especially women and civil society leaders saying that she hopes and expect others to follow./ibna
Source: Express