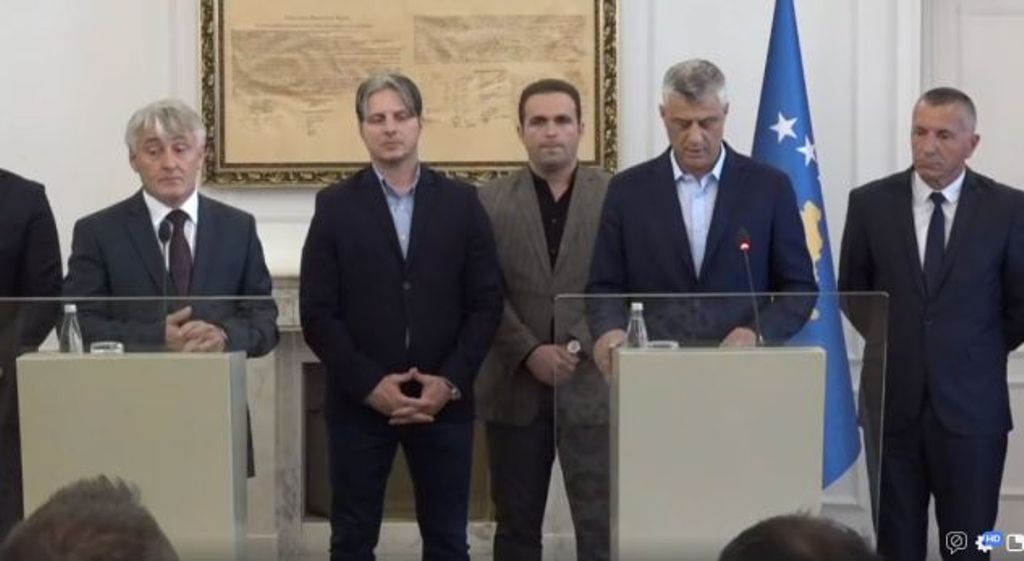 In Kosovo, heads of institutions and political parties have dismissed any possibility for the division of Kosovo, an idea which has recently been launched by Belgrade.
These comments came following meetings with the heads of three Albanian municipalities in the south of Serbia, which are demanding autonomy of this region and the right to unite with Kosovo.
Political leaders of the three municipalities have requested from authorities in Pristina to introduce the issue of these region in the talks being held with Serbia for the normalization of relations.
Following a meeting with the president of Kosovo, Hashim Thaci, the heads of the Presevo Valley said that time has come for problems between Albanians and Serbs to be addressed and that this should lead to Serbia's recognition of Kosovo and the fulfilment of the aspiration of Albanians in the Presevo Valley.
"We're not talking about territorial exchanges, we're talking about the lack of perspective and economic opportunities for youngsters in the Presevo Valley", Shqiprim Arifi, mayor of Presevo said.
Meanwhile, president Thaci said that he will lay out the demands made by Albanians in the Presevo Valley in the process of talks with Serbia, however, he said that these demands are very hard and almost impossible to be fulfilled.
Meanwhile, Kosovo and Serbia are expected to hold talks in September, as part of the final phase of dialogue. Belgrade has launched the idea for the division of Kosovo, however, Pristina has rejected this idea. /ibna/