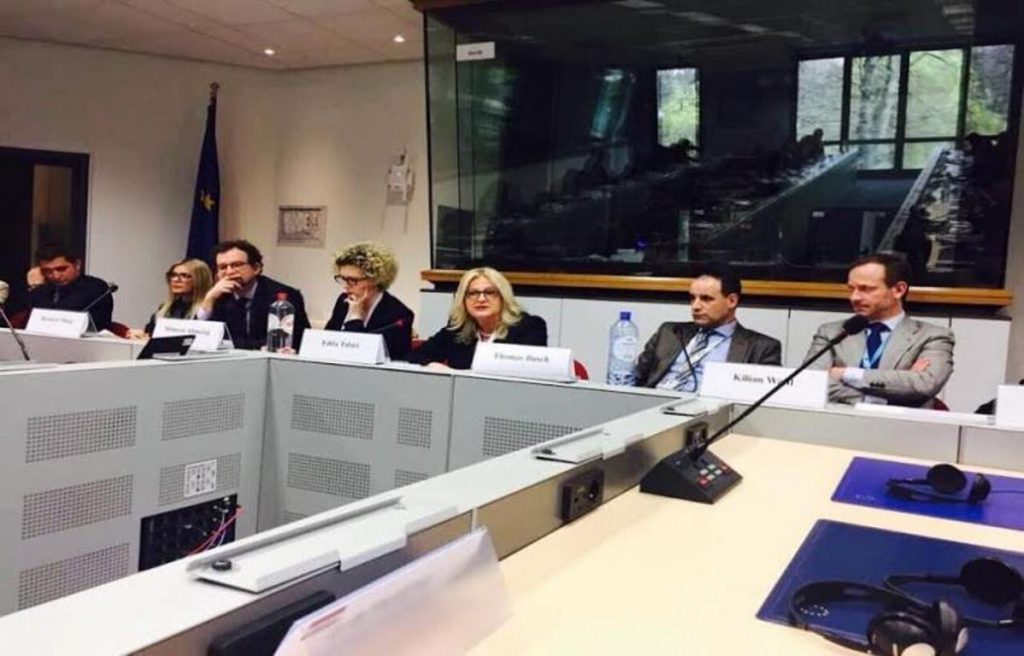 Kosovo's delegation led by minister for Dialogue, Edita Tahiri has participated in the first meeting of the Special Group for normalization in the framework of the Stabilization and Association Agreement between Republic of Kosovo and the European Union, which was held yesterday in Brussels.
This meeting discussed the progress and the challenges of the Brussels' dialogue during the past six years, where both sides offered their assessment about the process for the normalization of relations between Kosovo and Serbia.
The sides declared that the Brussels' dialogue has yielded good results.
"We're aware of this challenging journey and we are committed to push the reforms forward in a responsible and effective way. Our vision is for Kosovo to be integrated in the European Union and in Euro-Atlantic structures, as one of the main priorities of our foreign policy", Tahiri said.
According to her, Republic of Kosovo has shown that it is a credible factor of peace and stability in the region through regional cooperation and good neighboring relations. "We have acted this way, because we look into the future and we don't forget our tragic past", Tahiri said.
The minister said that this is the reason why Kosovo is engaged in a constructive way in the dialogue brokered by the EU with neighboring Serbia. According to her, both countries have the potential to build good neighboring relations and that the six year dialogue has paved the way for this.
Tahiri said that this will be an important contribution for peace and long-term stability in the region and Europe, because peace in the Balkans is peace in Europe. This will also help in speeding up Kosovo's European integration and the integration of all the countries of Western Balkans. /balkaneu.com/