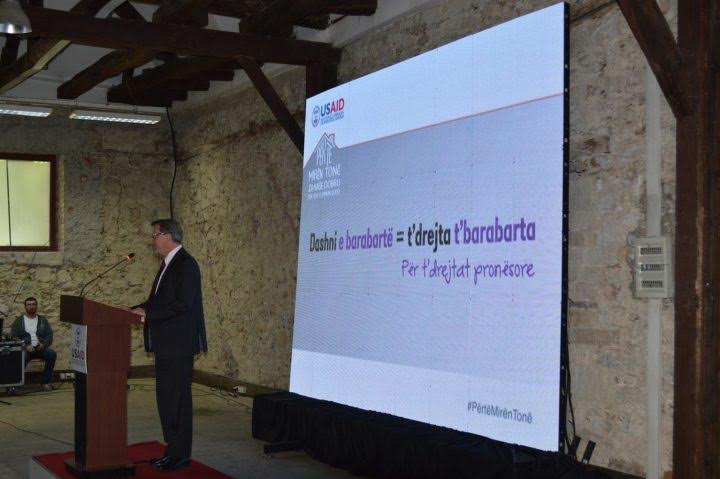 Women in Kosovo are often discriminated and they do not have the right of property ownership, as in most cases, men are registered as owners of properties.
Although half of Kosovo's population is women, according to official statistics, only 16% of real estate properties have women registered owners
To improve this situation, the second phase of the campaign of public information for the program for equal ownership rights has been launched.
USAID Mission director in Kosovo, James Hope says that equal rights of property ownership are something very important.
"This program does not only target legislative amendments, but also changes in mentality and customs", he said.
According to him, there are positive changes in this aspect compared to previous years.
"Percentage of women who want to own properties has increased by two times in the past two years", he said.
However, Hope says that there's still a lot to do.
"Equal participation of women in property ownership and inheritance, guarantees economic and social welfare for half of the population in Kosovo", he says.
Murat Meha, director at the Kosovo Property Registry Office says that the issue of registering women as property owners has become a priority for this agency.
"Now, properties which have women as owners occupy 16% of the total. We promote this every day even through different projects, such as the one we're holding with the World Bank in 10 communes", he said.
But, representatives of civil society say that in many cases, properties are registered in the name of women due to close family interests. /balkaneu.com/