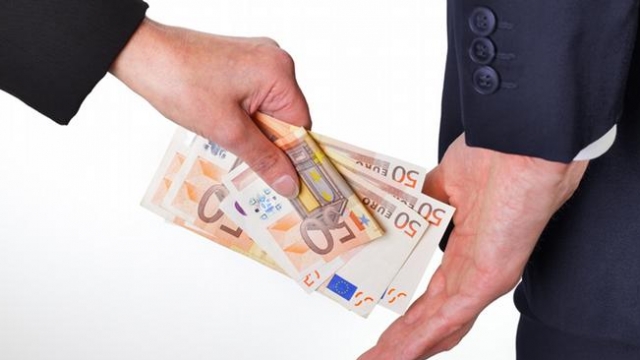 IBNA Special Report
In order to find a job in Kosovo, qualifications are not always important. One can have a dozen of certificates, bachelor degrees, master degrees, PHDs and still be unable to find a job. A worrying phenomenon has recently emerged where unqualified people, who have suspicious diplomas, manage to buy the job by the means of bribery.
Many Kosovar young people, graduated in elite universities, wander the streets unemployed. In the absence of a system of values, they are unable to find a job in state institutions.
The same fate has also been experienced by V.S from Pristina, who has completed two faculties and a specialization in the university of Geneva, Switzerland. He talked to IBNA about the injustices that he claims have been made to him by institutions of Kosovo. According to him, he has been disqualified in many competitions although he has met all the necessary criteria for employment.
"In 2012 I have applied for a legal officer position at the Ministry of Culture. I was disqualified from the competition, although I met all the criteria of the competition. Meanwhile, a girl who didn't even meet a part of the criteria that I met, got the job. I cannot prove this, but I've heard that a job in a ministry is sold from 3 thousand to 5 thousand Euros.
There are cases when party militants occupy key posts in these institutions", says the young man.
He has also applied in the competition announced by the Ministry of Foreign Affairs. "I have applied at the competition announced by the Foreign Ministry for the diplomatic and consular personnel. I have sat all tests and given all interviews. It's absurd, because two years have gone by and the results have not been published yet. Although the media has written on this, nothing has happened. These jobs have been occupied by people without a day of experience in the domain of diplomacy. This raises concerns for abuses of different natures", says V.S for IBNA.
***
In the past few days, an anonymous letter which has arrived at the Pristina District Attorney's Office talks about a large number of people who have been employed in the Radio Television of Kosovo through paid middlemen.
This letter contains the names and the way how the payments to secure a job in this institution have been made. One of the mentioned employees has admitted that he has paid 4 thousand Euros for a job at RTK.
Police of Kosovo admits the phenomenon: These are cons
Police of Kosovo has admitted this fact. "Recently, we've encountered a negative and unlawful phenomenon, where several individuals use different forms to deceive people by promising them different jobs", says the public relations office at the Kosovo police.
According to this office, there are cases where several cons take money from people to employ them in state institutions and don't employ them.
"They present themselves as employees of different institutions and on behalf of these institutions, they demand to the victims money in exchange of employment in state institutions", says Kosovo Police.
Police urges people not to fall a victim of these con schemes.  In order to prevent such penal cases and in an effort to arrest these con artists, Police of Kosovo says that those citizens who have been deceived, must report the cases, while saying that several deceivers have been arrested so far. /ibna/