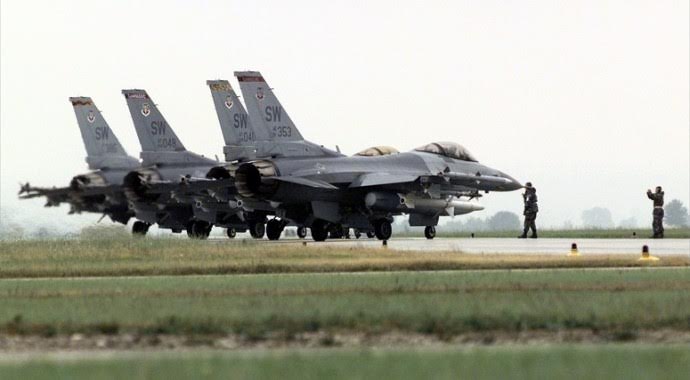 Pristina, 24 March 2016/Independent Balkan News Agency
By Elton Tota
Today is the 17th anniversary of the NATO air attacks against the regime of Serb dictator Slobodan Milosevic. The attacks started on 24 March 1999 just before 8 pm and they were ordered by NATO Secretary General, Javier Solana.
Bombardements on Serbia marked the beginning of the end of agony for Albanians of Kosovo under Serbia's regime.
After 78 days of NATO bombardements, Slobodan Milosevic, who was Serbia's president at that time, surrendered in June 1999 and accepted the Kumanovo Agreement.
After the bombardments, 1 million Albanians of Kosovo who were discplaced by the Serb authorities to FYROM and Albania and also in other countries of the world, returned to their country.
Over 12 thousand people killded, 2 thousand missing and 800 thousand displaced was the toll of the conflict in Kosovo.
The then US president Bill Clinton, who compared the events in Kosovo with the Holocaust, had declared that "NATO put an end to the intentional and systematic efforts for ethnic cleansing and genocide".
On 10 June, the UN Security Council approved resolution 1244 through which it established the temporary administration of the UN in Kosovo and strengthened KFOR's military presence.
On 17 February 2008, Kosovo proclaimed its independence and up until now, it has been recognized by 110 countries, including USA, UK, Germany, France, Italy, Holland, Sweden, Japan, etc. /ibna/